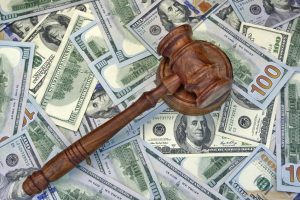 PA PUC Continues Shutoff Moratorium
The Pennsylvania Public Utility Commission (PUC), in their September 17 meeting, declined to end the utilities shutoff moratorium. Governor Tom Wolf initiated the moratorium in March 2020 through an emergency order. The moratorium prevents utility companies from shutting off customers' electricity and other utilities due to nonpayment. During the troublesome times of COVID-19, individuals are facing work difficulties, such as reduced hours and layoffs. Due to these issues, individuals often can't pay their electricity bills.
Shutoff Moratorium Heavily Debated
The PUC members debated this issue throughout the summer and have delayed making a decision on the moratorium. Even though PA utility companies requested the moratorium lifted, the PUC stayed deadlocked on the issue since July. During their August 27 meeting, PUC members postponed discussion on shutoffs until September 17.
However, members again took no action to terminate the moratorium in their recent September 17 meeting. As a result, the utilities shutoff moratorium remains in effect. During this meeting, the commission reviewed a petition filed by low-income advocates. The petition discussed the impact of lifting the moratorium and the advocates requested a formal proceeding to determine the mechanics of ending the moratorium. The PUC dismissed the petition stating its request for comments on the moratorium in August provided the same function.
The PUC will hold its next meeting on October 7 at which time the utilities shutoff moratorium may be addressed. However, if the PUC again takes no action, the moratorium will likely continue through the winter months as utilities can't shut off most customers' electricity December 1 through March 31.
Find a Lower Electricity Rate Now
The moratorium remains in place and utility companies can't shut off your electricity. But it's still important to consider electricity rates. The shoulder season when energy prices tend to be lowest runs from the end of September to Thanksgiving. With low PA electricity rates lingering for just a few weeks longer, now's the time to lock in a low-price plan.
Visit https://www.paenergyratings.com for details on electricity plans in your area. Consider the different electricity plans and choose one that appeals to you most. On the website, you can also review electric rates and check out plans and electricity providers to see what electricity options are available to you.