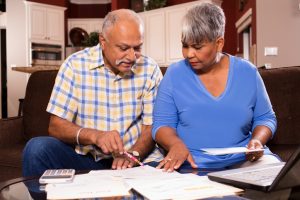 Pennsylvanians Get More Time to Pay Electric Utilities
The August 27 meeting of the Pennsylvania Public Utility Commission (PUC) postponed ending the utilities shut-off moratorium to September 17. The utility bill moratorium went into effect in March when Governor Tom Wolf initiated the first executive order with shut-down mandates due to the coronavirus pandemic.
After two prior deadlocked votes earlier this summer, the four-member commission decided to postpone a vote until September 17. This decision gives members more time to consider the plan going forward.
Utilities Shut-Off Moratorium Protects Electricity Customers
The original moratorium was to protect customers unable to work due to Governor Wolf's shut-down order. The PUC feared the shut down could lead to individuals not being able to pay their electricity bills and other utility bills. As a result, many individuals would no longer have access to this necessary utility due to circumstances beyond their control. Therefore, the PUC responded by initiating the moratorium.
Mixed Views on Keeping the Moratorium in Place
Individuals and organizations have been debating when to end the utilities shut-off moratorium. The Energy Association of Pennsylvania, an organization that represents electric utilities, requested that the moratorium end on September 1. On the other hand, state and local government officials, including Governor Wolf, Philadelphia Mayor Jim Kenney, and Attorney General Josh Shapiro, want the PUC to extend the moratorium further to protect individuals and ensure they have access to electricity. In addition, they requested the PUC devise a plan to protect PA electricity customers once the moratorium ends.
Shop for Low Price Electricity Rates Now
It's likely the moratorium won't last forever. So if you're looking for a way to reduce your monthly bill further, it's a good idea to shop for low rate electricity plans. When you visit https://www.paenergyratings.com you can view all the available electricity plans in your area. You'll learn about the plan features, plan prices, and information about the electricity companies.