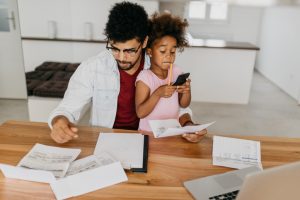 PPL Electricity Rates in PA
Starting June 1, the PPL Price to Compare (PTC) rate will decrease by 4% to 7.284 cents per kWh as compared to the prior PPL PTC rate of 7.632 cents. According to PPL calculations, the average residential customer will pay $72.84 per month. PPL's PTC rate is updated every six months. The last two PPL PTC rate changes both saw increases in price, with an 8% increase in June 2019.
Use PPL PTC Rates to Shop Electricity Options
Statistics show 60% of PPL's 1.4 million customers don't shop for electricity from competitive suppliers. This is a big mistake since many electricity suppliers offer competitive prices. While the PPL PTC rate decreases on June 1, there are still better electricity rates out there. Residential electricity customers can review other electricity company rates and use the PPL PTC rate to compare. Competitive rates exist, you just have to do the research.
With the present uncertainty due to COVID-19 and a projected more active than normal hurricane season, you want to be prepared. This includes saving money on your electricity bills. It's a good idea to lock in a low rate as prices may increase greatly later in the year, especially during hot summer months and cold winter days.
Lower Your PA Electricity Bills
Now is the time to think ahead and shop to lower your PA electric bill. Use the new PPL PTC rate and compare it with other electricity provider rates. Consider locking in a lower rate for a longer term length. This will protect against the uncertainty of the future and how electricity prices will respond to the current pandemic, hurricane season, and seasonal temperatures.
Shop the Best PPL Electricity Plans
By visiting  https://www.paenergyratings.com you can view current electricity providers and plan rates in your area. You can also look at customer reviews to find out more about specific electricity suppliers. Pennsylvanians have choices regarding their electricity plans and the prices they pay. So don't settle for PPL's PTC rate when you can shop for a better one.