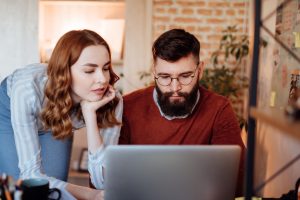 PTC Residential Electricity Rates Changing
Beginning June 1, 2020, FirstEnergy Corporation's four Pennsylvania electric distribution companies (EDCs), Met-Ed, Penelec, Penn Power, and West Penn Power, will change their price to compare (PTC) rates. The new PTC rates will be in effect for three months.
Primarily, the PTC rate is the default supply rate offered by the local utility to their PA electricity customers who have decided not to choose a third party retail supplier. However, as its name implies, the Price to Compare rate a useful tool for comparing electricity rates when customers shop for a new electricity provider.
New FirstEnergy Residential PTC Rates
The new rates filed by FirstEnergy EDCs vary, with some rates set to decrease while others will increase:
Met-Ed: Slight decrease from 5.390 cents per kWh to 5.361 cents per kWh
Penelec: 2% increase from 5.404 cents per kWh to 5.532 cents per kWh
Penn Power: 6% increase from 6.267 cents per kWh to 6.684 cents per kWh
West Penn Power: 10% decrease from 5.637 cents per kWh to 5.125 cents per kWh
If you're in a FirstEnergy area you should use your utility's new PTC rate to compare it with other available electricity plans in your area. By shopping for a better rate, you can save money.
Commercial Electricity Rates Decrease
Both low natural gas prices and low demand are lowering  residential electricity rate. It's also interesting to note that all FirstEnergy commercial PTC rates will be coming down June 1. too. This provides you with a glimpse into the current utilities market. Due to the coronavirus pandemic, energy usage in the United States fell to a 16-year low and stay-at-home measures have resulted in businesses being closed and industry halted. With both residential and commercial rates low, competition among suppliers is ramping up.
Use June 1 PTC Rates to Compare Plans
With these PTC rates in mind, you can use them to compare with other supplier plans. There's likely a better electricity deal out there for you to take advantage of. All you need to do is a little bit of research. That's where https://www.paenergyratings.com can help!
Visit the PA Energy Ratings website for electricity plans with current rates and information on the individual electricity suppliers. You'll also find customer reviews on the website. These handy bits of insight enable you to see what people think of these individual companies. In conclusion, remember that finding a good company is just as important as finding a good rate.