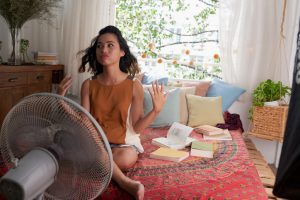 Cheap 12 Month Pittsburgh Electricity Plans
Pittsburgh residents paying Duquesne Light Company's price to compare (PTC) rate may be feeling hot under the collar. Higher rates went into effect on June 1, 2021. Duquesne Light Company customers will now pay 7.41 cents per kWh. Fortunately, you can shop for a better rate through another electric company. Plus, you can also take advantage of rewards programs and save even more. Check out these plan options where you can save more with 12 month electricity in Pittsburgh!
Cheapest 12 Month Plan
The Frontier Utilities PA Frontier Secure Power 12. This electricity plan is 6.79 cents per kWh with no early termination fee. However, there is a $9.95 monthly recurring charge to factor into the costs. Keep an eye out for renewal notices when the contract ends. Be sure to respond or the company will automatically enroll you in a month-to-month plan with variable rate. To save some extra money, take part in the refer-a-friend program and get a $50 bill credit for every friend you refer.
12 Month Fixed Rate Plan
The Online Lock-12 plan is another low price Frontier Utilities electricity option. This electricity plan has a 6.89 cents per kWh rate and a $4.95 monthly recurring charge. As with the prior Frontier Utilities plan, there's no early termination fee. When your term is about to end, read and respond to the written renewal notices. Otherwise, your contract continues on a month-to-month basis with a variable rate. If you know someone who'd like to sign up for an electricity plan, refer them to Frontier Utilities and get a $50 bill credit.
Green Energy 12 Month Plan
For a green energy plan option, check out the Tomorrow Energy 12 Month Fixed plan. The electric plan is 7.08 cents per kWh and there are no monthly recurring charges. You will have a $75 early termination fee attached to the plan, so keep this potential added cost in mind. Again, be on the lookout for written renewal notices and make sure you respond. If you don't, Tomorrow Energy can automatically renew you into a month-to-month plan at a variable rate.
Since this is a renewable energy plan, Tomorrow Energy takes your residential energy usage and offsets it with 100% clean National Wind Credits. You can power your home and help the environment at the same time!
12 Month Electricity Plan with Incentives
Frontier Utilities also offers its Online Premier-12 fixed-rate plan. The 7.49 cents per kWh rate is just slightly higher than the Duquesne Light Company PTC rate. However, there are no monthly recurring charges or early termination fee to drive up costs. In addition, you can save more money when you take advantage of the Frontier Utilities refer-a-friend program.  You can get a $50 bill credit for every friend you refer.
Choose a Low-Rate Pittsburgh Electricity Plan
So don't get stuck paying higher PTC rates. These Pittsburgh electricity plans can help you save on 12 month electricity plans and more. All you need to do is choose the best one for your family. You can go with the cheapest Pittsburgh electricity plan. Or maybe a renewable energy plan is what you crave. After all, you don't have to settle for a local utility whose price increases leave you cold. You can choose the electricity plan and company that's right for you!
Visit https://www.paenergyratings.com to explore electricity plans in Pittsburgh. You can check out prices, plan features, company ratings, and more to find the right plan for you!