Cheap Pittsburgh Electricity Plans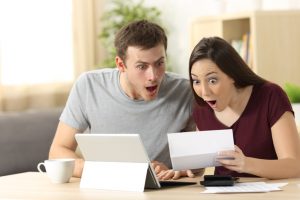 The new year is here and electricity prices may be cooling down a bit. Natural gas rates have fallen below $4/mmBTU and storage rates are above the five-year average as of December 24, 2021. These changes may be due to warmer than average weather coupled with slowly increasing natural gas production. In addition, local utility provider Duquesne Light Company has filed to lower medium commercial and industrial rates by 20% in March. This energy filing may show a lowering rate trend for electricity in general. So, what does that mean for you as a Pittsburgh electricity customer? Possible lower electricity rates may be on the way! So let's compare current prices to see who offers the cheapest electricity in Pittsburgh and the most flexibility for shoppers.
Lowest Electricity Rate
Frontier Utilities offers an 8.90 cents per kWh electricity option with its PA Frontier Secure Power 12 plan. There is no early termination fee with this 12-month plan. However, there is a $9.95 monthly recurring charge to factor into the overall bill cost. The 8.90 cents per kWh rate is available for new customers only. If you sign up for the plan, remember that the plan becomes a monthly variable rate when the plan expires. To avoid this, simply contact the company. You can cancel the plan or choose a different option.
Cheap 18-Month Rate
A longer-term option is the Energy Harbor Safe Harbor 18 plan. This electric plan has a rate of 8.99 cents per kWh with no early termination fee or monthly charges. That means you can switch if rates go lower later this year. If you choose this plan, keep an eye out for end-of-term notices when your contract is up. If you don't respond, the company may automatically enroll you in a new plan with more expensive rates. You'll want to shop around for better rates.
Low Price 36-Month Plan
If you want to lock in a low rate and not worry about it for a few years, check out the 36-month plan offered by Energy Harbor. When you sign up for the Safe Harbor 36 plan, you'll pay 8.99 cents per kWh with no monthly recurring charges. Plus, there's no early termination fee so you can switch fee-free. Again, this kind of flexibility can help you save hundreds if you find a better rate during the coming year.
Low Cost 24-Month Plan with No Monthly Charges
If you like the idea of a 24-month plan and don't want to pay costly monthly recurring charges, consider the Energy Harbor Safe Harbor 24 plan. This plan is 8.99 cents per kWh, the same as the two prior Energy Harbor plans, but with a 24-month contract. Again, you won't have to pay recurring monthly charges or an early termination fee if you cancel your contract before the term ends.
Best Pittsburgh Electricity Plan
So, you can avoid freezing in fear at your next Pittsburgh electricity bill when you lock in a low rate with any of these electric plans. However, comparing the Energy Harbor plans with the Frontier Utilities plan, you may opt for the former plans as they don't include monthly recurring charges, which can drive up costs. Best of all, you can choose which plan term fits your needs. Plus, you can cancel your contract with no early termination fee if the spring shoulder months yield lower energy prices.
Now's the time to explore your electricity options! Visit https://www.paenergyratings.com to review Pittsburgh electricity plans and find information on the electric companies that offer them.