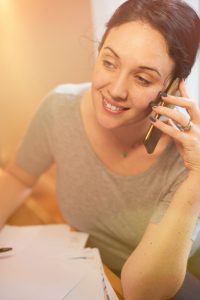 Looking for the cheapest electricity rates in PECO Philadelphia?
With so many options available for electric plans and services, finding the best 12 month fixed plan can be a hassle. If you're looking to see some savings on your electricity bill, look no further than the North American Power 12-month fixed plan!
Cut your PECO bill with North American Power!
Coming in at a low rate of 7.0¢ per kWh, North American Power beats out its closest competitors by at least 1.0 ¢ per kWh. The typical rate for electricity in the PECO Philadelphia, PA region is approximately 14.50¢ per kWh, so for the average home you could see savings of over 50% on your bill each month!
Other energy benefits from North American Power
Signing up to the 12-month fixed plan is easy. There's no credit check, and at the end of your 12 month term you can simply switch Philadelphia electricity providers, or transition to a month-to-month variable rate plan. You also have access to Understandabill, a home energy report that offers a breakdown of how you're likely to use electricity in the upcoming billing cycle. It also provides energy saving tips customized to your individual needs, so you can make even more savings on the cost of your bill! North American Power will also send you a renewal notice as the end of your 12-month fixed term approaches, so you'll never be caught unaware and rolled into a new contract without your knowledge!
One thing to keep in mind is that though PA gives you power to switch plans, many suppliers make it expensive. However, if you plan to cancel your North American contract before the 12 months are up, there is a cancellation fee of only $10 for each month left on the plan. Though cheaper than many other electricity supplier's 12-month fixed plans, but it is something to keep in mind should unavoidable circumstances arise.
Ready to start cutting your monthly energy bill?
By choosing North American Power's 12-month fixed plan you can lock in the best Philadelphia electric rate available for the next year! Start making savings on your bill immediately and enjoy the extra benefits this plan provides.
Remember, you can head over to https://www.paenergyratings.com/electricity-rates to compare our choice with other PECO Philadelphia electric plans.