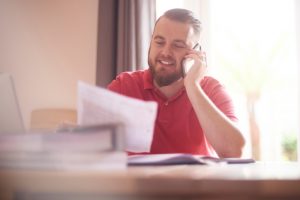 Looking to save money on your electricity rates and help the Earth?
If you're looking for a cheap renewable energy plan in the PPL service area, it's not always easy to find the best electric provider. There are so many options and digging through all the offers can be tough. But if you're looking for the best Scranton electricity supplier for your renewable energy needs, you can't go past Xoom Energy's SimpleClean 12 plan!
Slash your bill with Xoom Energy!
When it comes to energy choices, Scranton residents agree that protecting the environment is important. So when you shop for an electric supplier you want to know that you're getting the best deal, both for yourself and the planet. With the SimpleClean 12 plan from Xoom Energy, you can do just that!
Xoom Energy's SimpleClean 12 plan guarantees that 50% of all electricity sold will be matched with renewable energy credits generated from renewable energy sources located in the United States. Renewable energy never runs out. Ever! That means more jobs at home and security for your children's future.
You can lock in your green energy rate at a low cost of 8.6 ¢ per kWh, fixed for 12 months. Enjoy the peace of mind of knowing you won't find any surprises on your bill while doing your bit to save the environment!
Are there any other benefits to Xoom Energy's SimpleClean 12 plan?
There is no cost to switch from another electricity supplier and no interruption of service, so you can get on with life with as little inconvenience as possible while you change. There is no deposit but should you choose to terminate your contract before the 12 months are up, there is a cancellation fee of $110, which is something to keep in mind.
Approximately 60 and 30 days before your contract ends, Xoom will notify you about this approaching deadline, giving you plenty of time to renew or choose a new supplier.
Don't delay, start saving both money off your bills and the environment now!
By making the switch to Xoom Energy's SimpleClean 12 plan you can rest easy knowing that you're doing your part by choosing a sustainable, renewable energy source, and also saving money with the best renewable energy plan Scranton has to offer.
Remember, you can head over to https://www.paenergyratings.com/electricity-rates to compare our choice with other Scranton electric plans.