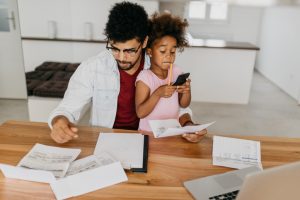 Finding the Cheapest 12 Month Average Electric Rate in Erie
For Erie electricity customers shopping for an affordable plan, 12-month electricity plans are a wise choice. The electricity term length is not too long to lock you into a plan that might make you feel trapped after the first nine months. And on the flip side, the plan is just long enough to provide you with a good rate and gives you room to shop for a lower rate as the contract ends. The best 12-month plans in Erie range in cost from 5.99 cents per kWh to 6.72 cents per kWh.
The Least Expensive 12-Month Erie Plan
The least expensive 12-month electricity plan in Erie is the Constellation 12 Month Home Power Plan. This Erie electric plan has a fixed rate of 5.99 cents per kWh for a 12-month term. It does have a somewhat high early termination charge of $150 attached to it, so be sure you want the plan for 12 months before signing up. However, if you want to cancel the plan within the first three months, you can do so with no charge, thanks to Constellation's 90-day Satisfaction Guarantee.
Cheap Electricity Plan with No Early Termination Charge
The second cost-efficient electricity plan for Erie customers is the Verde Energy Guaranteed Choice 12 plan. This affordable energy plan has a fixed rate of 6.25 cents per kWh for 12 months and no early termination charge. If you sign up for the plan and don't like it, simply cancel it and you won't face an early termination charge. Verde Energy is also a popular choice for its green energy attributes.
Additional Low Cost Erie Electricity Plan
Another low cost Erie electricity option is the TriEagle Energy Eagle 12 plan. This Erie electric option is available for a fixed rate of 6.53 cents per kWh for 12 months. We rate TriEagle 3.4 out of 5 stars. Customers give it an average score of 2.5. While these scores show good competitive service, if you choose to leave the plan early it's important to remember that it carries a $125 early cancellation fee.
Reasonably Priced 12 Month Erie Electricity
Erie electricity shoppers will also find the Public Power 12 Month Fixed plan to be a contender in the running for cheapest 12-month electric plan. The 12-month fixed rate for this plan is $6.56 cents per kWh with no monthly recurring charge. If you try the plan out for a few months and don't like it, you can cancel early and only be charged $50.
The last great 12-month fixed rate plan for Erie is the APG&E TrueSimple 12 plan. This plan offers a 12-month fixed rate of 6.72 cents per kWh, which while higher than other plans list so far, it is still relatively inexpensive. There is a $150 early termination charge should you cancel early, so be sure that this plan is right for you prior to signing up.
PowerSwitch to the best Erie Electricity Rates!
With all of the Erie 12-month fixed plans listed above, you have the option of choosing from five affordable electricity plans. Erie customers have great option when they choose to PAPowerSwitch to a new provider. From the choices listed above, the Constellation 12 Month Home Power Plan is your best option due to the lowest rate. However, if you think you'll be canceling your plan early, it's best to go with the Verde Energy Guaranteed Choice 12 plan as there's no early termination charge.
Be sure to learn more about your electricity choices by visiting https://www.paenergyratings.com and choose your favorite low cost Erie electricity plan.