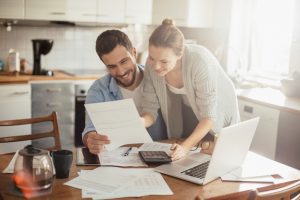 Best 12 Month Electricity Rates in Williamsport
So, you're ready to switch electricity plans in Williamsport and your head is spinning as you look at all of the options. Should I choose short term or long term plans? Do I want renewable energy or not? What fees will I have to pay? All of these questions are valid ones. In order to find the answer, you need to review your choices. In order to make your task a bit easier, we've listed the best 12-month electricity plans in Williamsport and what you'll get with each one!
Cheapest Electricity Rate for 12 Months
If you want the cheapest 12-month plan in Williamsport, consider the Constellation 12 Month Home Power Plan. Benefits of this plan include a low cost of 7.19 cents per kWh. Also, there is no monthly recurring charge and a 90-day Satisfaction Guarantee. The guarantee makes it possible for you to terminate the plan prior to 90 days without paying the $150 early termination fee, so keep that in mind.
Constellation has 5 stars according to customer reviews. It also rewards customers with its Refer a Friend program. If you refer a friend to the company and they sign up for service, then both of you get a $50 gift card!
Low Rate Electricity Plan in Williamsport
A serious competitor to the Constellation plan is the TriEagle Energy Eagle 12 plan. This plan is 7.24 cents per kWh and there are no monthly recurring charges attached. The plan comes with an early cancellation fee but because of the low price per kWh and TriEagle's quality of service, you probably won't want to switch. But, if you do find a lower rate in the future with another well reviewed Williamsport electric provider, then canceling the contract will cost you $125. TriEagle Energy also rewards customers who refer friends to their company. Customers that refer others will receive a $25 gift card or $75 to be put towards energy efficient products if the friend signs up.
Electric Plan with Low Cost and No Monthly Charge
For another option, check out the Public Power 12 Month Fixed plan. This plan is 7.27 cents per kWh and, like the others, has no monthly charges associated with it. Even if you have to cancel the plan early, the early termination fee of $50 won't break the bank. As for added benefits, Public Power lets customers earn rewards simply by using the Power Perks program. This program enables customers to shop at stores they love and earn discounts and points while doing so. Customers can redeem these points for gifts cards and money towards energy efficient products.
Review your electricity options in Williamsport and you'll feel much better making an informed decision. Visit https://www.paenergyratings.com to explore the options further and see what additional plans you might like. The site is packed with valuable information ranging from customer reviews to company ratings as well as side to side comparisons of plan prices, fees and additional charges, term length, and green energy options. When you carefully consider the specifics of each plan, you'll easily choose the right Williamsport electricity plan and provider.