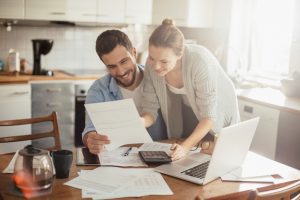 Best Electricity Plans for Easton
With rising home electricity usage and the possibility of increasing prices, it's a good idea to choose electricity plans wisely. One fact to keep in mind is that Met-Ed's price to compare (PTC) rate changes quarterly. Its PTC will increase to 5.757 cents per kWh on September 1 and then might rise further on December 1. So switching to a long term plan with low fixed rate can save you money over the ong term this year.
Fortunately, there are many options for Easton electricity plans in the Met-Ed area. Of course, it's not just price you should consider. You should also look at the company rating, plan details, term length, green energy options, and more. With so many options, it's best to focus on the recommended electricity plans so you have the best choices from which to select the right one.
In the Met-Ed area, Constellation is highly applauded for four plans in particular. This five-star electricity provider offers many different electricity plans in the Met-Ed area and all include the exceptional service that Constellation customers have come to know and love.
Here are four of the most recommended electricity plans in Easton, all of which are offered by Constellation:
Short-Term Fixed Rate Electric Plan
If you want a short-term electricity plan that has a fixed rate, consider the Constellation 6 Month Home Power Plan. This electricity plan is 6.69 cents per kWh and has no monthly recurring charges. If you cancel, you'll pay a $150 early termination fee, but Constellation has a 90-day Satisfaction Guarantee, so there's no fee charged if you cancel in the first three months. This type of plan is ideal for homeowners who need a short plan to carry them through to the shoulder months or if they just need electricity for a short period of time.
Constellation will send two notifications that will explain your contract renewal options. If you fail to respond, your current plan term will continue for another term at the same length and at the price stated in the renewal notices. However, you can then cancel anytime with no early termination fee.
Constellation also offers its Refer a Friend program where you and your friend will receive a $50 gift card if your friend signs up for service.
12-Month Electricity Plan
If you want a longer term, Constellation has you covered with its 12 Month Home Power Plan. This plan costs 6.49 cents per kWh, so you'll get a better rate than the six-month plan if you can sign up for a lengthier term. As with the prior plan, there are no monthly recurring charges but there is a $150 early termination fee. This year-long plan grabs you a great rate locking you into a very long term.
And with any Constellation electricity plan, you can take advantage of the Refer a Friend program mentioned above.
Constellation 18-Month Electricity Option
For another recommended electricity plan in the Met-Ed area, the Constellation 18 Month Home Power Plan deserves a look. The 18-month plan is 6.79 cents per kWh with no monthly recurring charges. Once you lock in this great rate, you likely won't want to cancel. However, if you do, remember the $150 early termination fee. This is a good plan if you want to shield yourself from rising rates for longer than average period.
Two-Year Green Energy Plan
If you want a green energy plan, the Constellation 24 Month Green Home Power Plan comes highly recommended. When you choose this electricity plan, you'll get a rate of 6.89 cents per kWh and no monthly recurring charges. As with the other Constellation plans, there's a $150 termination fee, so keep this in mind when reviewing plans. With this renewable energy plan, the electricity is sourced by a 100% wind renewable energy supply. This means you're being an environmentally responsible consumer while signing up for a plan with a reasonable rate to lock in for two years. And with electricity prices on the rise, locking in a great rate for a longer term length is a good option to consider.
Best Constellation Energy Plan
With any of these plans, you'll get premier customer service, a 90-day Satisfaction Guarantee, and great rates to lock in. There really is no wrong answer when it comes to choosing one of the Constellation plans above. With rates rising along with home electricity usage, you want to lock in a good rate. This is especially true with cold and warm months in mind, which is a time when electricity rates are higher.
To help you even more with your decision, visit https://www.paenergyratings.com for plan descriptions, company ratings, and available rates.