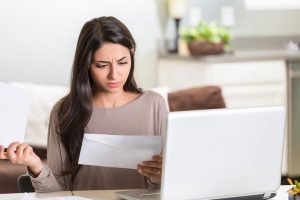 Best 12 Month Electric Plan Deal in Harrisburg
On June 1, PPL slapped a 3.1% increase on their price-to-compare (PTC) rate. The new PPL PTC rate now stands at 7.54 cents per kWh! But you can keep your cool this summer when you shop for a low-price electric plan! Stop paying this higher PTC rate by checking out the following electricity plans. See who has the best 12 month electric in Harrisburg.
Lowest 12-Month Electric Rate
The cheapest 12-month plan in Harrisburg is the Tomorrow Energy 12 Month Fixed plan. The plan rate is 7.38 cents per kWh, which is 2.1% lower than the PPL PTC rate. Plus, there's no monthly recurring charge, so you can avoid this added monthly cost when you select this plan. There is a $75 early termination fee, so just keep this fact in mind if you sign up for the Tomorrow Energy plan.
This plan is a renewable energy option. Tomorrow Energy takes your entire electricity usage and converts it into 100% National Wind Renewable Energy Credits (RECs). Therefore, you're helping the planet and getting the electricity you need for your home. If you choose this plan, keep an eye out for renewal notifications near the end of your term. If you don't respond to the notices, the company will automatically enroll you into a month-to-month variable rate plan.
Low Price Plan with No Early Termination Fee
If you want a 12-month plan with no early termination fee, check out the Frontier Utilities PA Frontier Secure Power 12 plan. This plan costs 7.48 cents per kWh and has no early termination fee. You do have to pay a $9.95 monthly recurring charge, so factor this cost in when comparing plans. Frontier Utilities sends out renewal notices near the end of your term. If you don't respond, the company can automatically sign you up for a month-to-month plan with a potentially pricier variable rate.
This plan's rate is slightly higher than the PPL PTC. However, there are other reasons besides the price that might make this plan a good option for you. For example, Frontier Utilities offers a Refer-a-Friend program and customers earn a $50 bill credit for every friend they refer. This can save you some serious bucks in the end! Therefore, always look at plan features in addition to rates. The money-saving features and other inclusions might make a slightly higher rate worth it.
Cheap Electric Plan with No Monthly Recurring Charges
The Santanna Energy Services Preferred Plus 12 Month plan is another low-price electricity option to consider. The plan's rate is 7.70 cents per kWh and there are no monthly recurring charges. You should note the $120 early termination fee attached to the plan, as this can be a costly fee if you cancel early.
Although the plan rate is higher than the local utility PTC rate, you'll gain access to the Santanna Energy Services rewards program. This program can save you money on everyday purchases through various deals and discounts. In other words, this added benefit might offset the price difference between this electricity plan option and the PPL local utility rate. At the end of your term, look for the renewal notices so you can choose the plan you want for your next term. If you don't reply, Santanna Energy automatically enrolls you into a new 12-month fixed-rate plan at a price to be determined.
Shop the Best 12 Month Electric Plans
Now's the time to sign up for a low-price Harrisburg plan before high energy bills get you heated up this summer. Visit https://www.paenergyratings.com for plan details and company reviews. You can even check out the PA Energy Ratings blog for helpful energy advice.