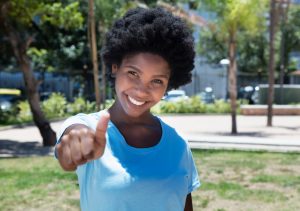 Best Philadelphia Electricity Plans
When you start shopping for a new Philadelphia electricity plan, the large number of options might make you freeze in place. How do you choose the right plan with the best company? Don't worry, it's not as scary as it looks! Best of all, you don't have to settle for PECO's 6.40 cents per kWh price-to-compare (PTC) rate. And with PECO asking for a 9.65% increase to delivery rates on the horizon, now's the time to shop for a lower priced plan. So check out the best electricity deals in Philadelphia.
Cheapest Philadelphia Electricity Plan
The cheapest plan from a top-rated company in the PECO service area is the Frontier Utilities PA Frontier Secure Power 12 plan. This 12-month plan is 5.98 cents per kWh with a $9.95 monthly recurring charge, one of the best electricity deals out there. There's also no early termination fee, so you can cancel anytime. Frontier Utilities scores a 4.1/5 on the PA Energy Ratings scale. When contract terms end, Frontier Utilities sends out renewal notices with future plan terms. But, if you don't respond, the company extends the contract on a monthly basis at a variable rate.
Low Price 6-Month Plan
If a six-month length is better for you, check out the Energy Harbor Safe Harbor 6 plan. This electricity plan rate is 6.89 cents per kWh and there are no monthly recurring charges. And there's no early termination fee, either! Energy Harbor has a good 4.1/5 ranking. At the end of your term, keep a lookout for renewal notices. Be sure to reply or the company will continue your contract.
Cheap Electricity Plan with No Fees
The Direct Energy Live Brighter 7 plan also doesn't have costly charges or fees but its plan is 7.19 cents per kWh for 7 months. Again, respond to those renewal notices near the end of your term so Direct Energy won't automatically enroll you in a new plan. Direct Energy scores a 4.17/5 on the best companies list.
Satisfaction Guarantee Plan
The Constellation 36 Month Home Power Plan is an excellent electric plan from a top-rated company that offers a satisfaction guarantee. The 7.39 cents per kWh rate without monthly recurring charges to worry about are other factors sure to draw you in. Constellation offers a 90-Day Satisfaction Guarantee where customers can cancel fee-free in the first 90 days. However, be sure to note the company charges a pricey $150 early termination fee once the three months end. If you don't answer the company's renewal notices at the end of your plan, Constellation can renew you for another 36 months. Lastly, Constellation is number one on the PA Energy Ratings best company list with a 5/5 ranking.
Electricity Plan with No Monthly Charges
One last low-price plan comes from NextEra, ranked at 4.28/5 on our best company ratings list. Their NextEra Eco Saver 12  is a 12-month electricity plan priced at 7.40 cents per kWh with no monthly recurring charges. This plan has an early termination fee of just $10 per month remaining in the contract term. NextEra sends out two renewal notices at the end of the term that you'll need to reply to. Otherwise, they automatically enroll you in a new plan.
Shop The Best Electricity Deals in Philly!
Do you feel a spark of excitement? If so, choose your new electricity plan today! Learn more about these best electricity deals at https://www.paenergyratings.com. Check out the electricity plans and the electric companies that offer them.