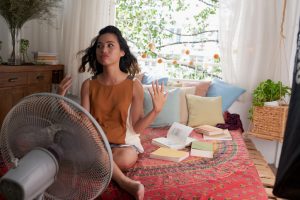 Cheap 12-Month Electricity Plans
Due to the recent coronavirus pandemic, times are tough. People are not only looking to save money on an electricity plan but to also keep their electricity connected. Governor Tom Wolf's March 6 emergency disaster declaration that included a Pennsylvania utilities shut-off moratorium was recently extended for 90 days after June 3. The Pennsylvania General Assembly recently passed a resolution to end Governor Wolf's emergency disaster declaration and ultimately end the utility shut-off moratorium. However, Governor Wolf has stated he would not approve this resolution.
The best way to ensure your ability to pay for electricity for the long term is to choose a cheap electric plan. PPL is currently offering a price to compare (PTC) rate of 7.284 cents per kWh which will stay in effect through November 30, 2020.  However, residents in the PPL area have many options for low electricity rates from other providers. As you shop, keep this PTC rate in mind to see how other options compare. You'll likely find that there's better deals out there that can save you more money!
Cheapest 12-Month Electricity Plan
The cheapest 12-month plan currently available in the PPL area is the Frontier Utilities PA Frontier Secure Power 12 plan. This plan has an extremely low price of 5.88 cents per kWh. There are no monthly recurring charges and no early termination fee.
When your contract is nearing its end, you'll receive two written notifications within the last two months regarding contract renewal. Unless you agree to a plan term longer than one month, your service will automatically continue on a month-to-month basis with variable rate. You can cancel this monthly agreement at any time with no early termination fee.
Green Energy Electricity Plan
If you want a cheap 12-month plan that has renewable energy features, the Tomorrow Energy 12 Month Fixed plan is an excellent choice. The Tomorrow Energy plan is 6.49 cents per kWh with no monthly fees. There is a $75 early termination fee, so just be mindful of this fact when signing up.
As for the renewable energy aspect, Tomorrow Energy is a 100% green energy provider. Once green energy enters the grid, it mixes with electricity made from fossil fuel plants. As a way to track green energy support green energy generators, Tomorrow Energy buys Renewable Energy Credits (RECs) from wind power producers. Even though the electrons entering your home come from mixed sources, your usage is offset by 100% renewable energy. So, you're helping the environment and getting a great electricity plan at the same time.
Plan with Money-Saving Rewards Program
Another fixed-rate, 12-month electricity option is the Public Power Saver's Edge 12 plan. This electricity plan is 6.99 cents per kWh with no monthly recurring fees. The plan does have an early termination fee of $50, so keep this mind if you decide to sign up with Public Power.
When the contract nears the end, customers receive two written renewal notifications. You can accept the new terms or shop for a new provider. If you do nothing, you'll be automatically re-enrolled in a fixed rate plan covered in the notice or in a variable rate plan available at the time. For both, you can cancel at any time with no early termination fee. Be sure to understand contract terms before you sign.
Public Power's Power Perks rewards program provides you with exclusive deals from retailers and you can even earn up to 40% cash back on purchases from various stores. Once you have $25 in Power Perks rewards, you can redeem the rewards for a Visa prepaid card or shopping, dining, and entertainment card. Plus, your reward doubles to $50 if you use it for energy-efficient products.
Electricity Plan with Satisfaction Guarantee
If you want a 12-month electricity plan that offers a satisfaction guarantee, the Constellation 12 Month Home Power Plan deserves a closer look. This plan costs 7.09 cents per kWh and has no monthly fees attached to it. There is a $150 early termination fee, but with the 90-day Satisfaction Guarantee offered by Constellation, you have 3 months to decide whether you want to continue with the plan or you can cancel without paying an early termination fee at all.
As you get to the end of your current contract, be on the lookout for two written notifications in the last two months of the plan. The written notifications will explain your renewal options. If you don't respond, Constellation can extend the contract for 12 months at the price listed in the renewal notices. However, you can cancel this extension at any time with no early termination fee.
Constellation also offers a way for customers to earn some extra money. The Constellation Refer-a-Friend Program awards a $50 gift card to customers for every friend that signs up with Constellation. Your friend gets a $50 gift card, too!
Low Price 12-Month Plan
To give you an additional option, the XOOM Energy SureLock 12 plan is another low-cost electricity plan to consider. This plan is priced at 7.19 cents per kWh with no monthly fees. If you must cancel early for some reason, you'll pay a $110 early termination fee, so keep this in mind. When the time comes to renew your plan, you receive two notifications in writing stating the new terms. If you don't respond to the letters, you'll automatically be entered into the new plan.
If you want an electricity provider that offers a rewards program, you should consider XOOM Energy. The XOOM Energy Rewards program makes it possible for you to enter daily giveaways and enjoy discounts on shopping, dining, and travel purchases.
Save Money by Choosing the Right Electricity Plan
It's always a good idea to save money on electricity costs, but now more so than ever. You don't have to settle for the PTC rate offered by PPL. You can shop around and find the cheapest electricity plan that also offers helpful features.
Explore your options further by visiting https://www.paenergyratings.com where you'll find plan options, provider information, customer reviews, and more.