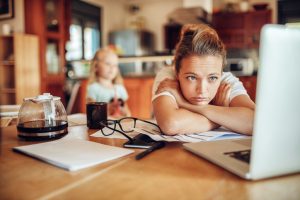 Cheap Greensburg Electric Plans
Electricity rates in Greensburg are rising! The West Penn Power price to compare (PTC) rate will climb to 5.70 cents per kWh on December 1. Certainly, This is 5% bump in price will get some customers heated with anger. Although current Greensburg 12-month plans are higher than the PTC rate, there are two short-term plans with lower rates. If you lock in these rates for a few months, this may carry you through to the lower rate shoulder season. At that point, you can shop for a new cheap plan. Let's check out these two options for the best electric bargain in Greensburg!
Lowest Price Electric Plan
The lowest price Greensburg electric plan is the NRG Electric Choice Plan 3 Month. This plan has a low rate of 4.90 cents per kWh. Plus, there are no monthly recurring charges or early termination fee. This is an introductory rate for three months. At the end of three months, the plan changes to a monthly variable rate one. Therefore, be sure to switch in time before this variable rate kicks in. At the end of your term, you may be in the spring shoulder season and able to find the best rate for a new electric plan and lock in a great bargain.
Cheap Greensburg Plan
Another cheap short-term Greensburg electricity plan is the XOOM Energy SureLock 4 plan. This electric plan has a 5.39 cents per kWh rate with no monthly recurring charges. There is a $50 early termination fee. So, you'll have to pay this added cost if you cancel the four-month contract before it's up. At the end of your term, you'll receive two renewal notices. If you don't respond, the electricity contract continues at the rate and term length stated in your second renewal notice. If you become a XOOM Energy customer, you can take part in the XOOM Energy Rewards program. When you use this rewards program, you can grab excellent deals and discounts from participating national retailers!
Choose the Best Electric Bargain
Don't let high-rate electricity plans leave you cold! And don't settle for the local utility's ever-changing PTC rate when you can shop around and find the rate that fits your budget. Sign up for a short-term electricity plan today and snag a great low rate. Once the term expires in the springtime, take your pick of available low price electricity plans. This short-term option will hold you over until you find the perfect plan if the current one isn't right for you.
Visit https://www.paenergyratings.com to explore your electricity options. You'll find helpful information on electricity plans in your area as well as details on the companies that provide this energy service. Also, be sure to check out the PA Energy Ratings blog to learn how you can save even more money on your electricity plans and electric usage!