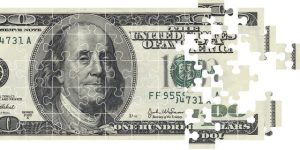 Search Pittsburgh Electricity Rate Changes
Pittsburgh electricity suppliers offer varying rates so that's why you should shop around for the best plan. Even better is the fact that these electricity rates are not stagnant, they fluctuate depending on the current energy climate, the supplier, and the season. But to uncover the best deals, it's important to note what electricity providers are the biggest Pittsburgh electricity rate changers. We're here to help! We've compared rate changes for 12-month electricity providers in the Duquesne Light Company distribution area from June 2019 to April 2020. While some suppliers increased prices this year, a few companies actually cut their Pittsburgh electricity rates.
Greatest Change in Electricity Supplier Rates
The greatest 12-month plan rate change by a Pittsburgh electricity supplier is the Xoom Energy SureLock 12 plan. This rate changed from 8.5 cents per kWh in June 2019 to 6.95 cents per kWh in April 2020. That's a fall of 1.65 cents per kWh, the largest decrease for 12-month plan providers in the Duquesne service area. If you're searching for a provider that really cuts prices, Xoom Energy is one to look at further.
Another Pittsburgh Electricity Rate Comparison
Direct Energy is another Pittsburgh electricity provider that offers a lower 12-month plan rate than it did in June 2019. The Direct Energy Live Brighter 12 plan is 7.39 cents per kWh, which is 1 cent per kWh lower than its June 2019 rate. Another bonus to this plan is that there's no early termination fee attached to it. But, this rate is only available to new customers. Therefore, you might have to consider other plans if you're a current Direct Energy customer.
Shop the Best Pittsburgh Electricity
Constellation Energy is another supplier that cut its electricity prices over the past 12-month plans.  The Constellation Energy 12 Month Home Power Plan is down from last July's high of 7.99 cents per kWh to 7.09 cents per kWh. While this rate fell just under one full cent, it is still a very competitive rate by one of Pittsburgh's best-rated electricity suppliers.
Shop Around for Pittsburgh Electricity Rates
By looking at electricity pricing trends, you can see which electricity suppliers are offering reduced rates. The trends also provide insight into the ind of rates the electricity supplier might offer in the future. Keep in mind this is only a piece of the puzzle. Electricity rates are based on other factors such as the current natural gas prices and energy industry happenings. Just because an electricity supplier is offering good rates and a lowered rate trend doesn't mean this will remain so in the future.
Have we piqued your interest regarding favorable electricity rates? Well, you're in luck, because now's a good time to explore these offerings further. We're currently in the shoulder months where electricity rates are often lower than the middle of summer or dead of winter. Visit https://www.paenergyratings.com to review Pittsburgh 12-month electricity plans and look for a lower rate today!