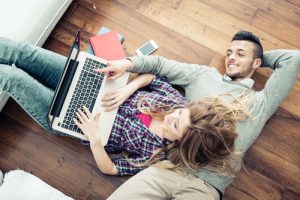 Compare Six Month Electric Prices
Good news! Electricity rates are still at a low price per kWh in the PECO area. The PECO price to compare (PTC) rate is currently 6.405 cents per kWh, effective through August 31, 2020. When you compare this PTC rate to other electricity provider rates, you'll find many rivaling it, including six-month plans. Six-month plans are a good way to try out an electricity plan or provider. They're also beneficial if you're moving at the end of the year and just need a short-term best electricity plan to hold you over.
Although electricity rates are currently low due to an oversupply of natural gas in storage.  Electricity prices will likely increase once the supply dries up. So, be aware of this potential when you sign up for a six-month plan.
Cheapest Six-Month Electricity Rate
For the cheapest six-month electricity rate in the PECO region, the Santanna Energy Services Premier Pick 6 Month plan is the least expensive option. With a price of 5.97 cents per kWh and no monthly fees, you're getting a low-cost plan that will help you save money on your electricity bill for six months. There is a $120 early termination fee with the plan, so be mindful that you don't want to cancel this plan early.
You'll receive two written notifications, 45 to 60 days prior and 30 days prior to your contract expiring. These notices will explain your renewal options. If you do nothing, your contact will continue as a 12-month contract at the price shown in the notices. However, you won't face an no early termination fee if you leave the plan.
As an added bonus, Santanna Energy Services offers a customer rewards program where you can earn rewards for dining and shopping discounts and take part in gift card giveaways. You can also take part in the Santanna Energy Services referral program where customers can earn $25 in rewards for every person they refer if that individual signs up for service.
Cheap Rate with No Early Termination Fee
With a low cost of 5.98 cents per kWh and no early termination fee, the Frontier Utilities Online Lock-6 plan is a win-win situation even though it includes a monthly recurring charge of $4.95 per month. When the contract nears its end, you'll receive two written notifications during the last two months. Unless you sign up for a plan longer than a month term, your contract will continue on a month-to-month basis at a variable rate. Month-to-month variable rates can get expensive but you can cancel this month-to-month plan with no early termination fee.
Low Cost Electricity Plan with No Monthly Fees
For an electricity plan that has a low rate and no monthly fees, the Starion Energy Starion Secure 6 plan is the one to check out. This plan has a 5.99 cents per kWh price and no monthly recurring charges or early termination fee. You'll receive two written notices during the two months prior to the end of the contract. The notices will state what your options are when your contract ends.
If you like rewards programs, you're going to love what Starion Energy offers. As a Starion Energy customer, you'll have access to the online rewards program that enables you to earn savings on dining, shopping, and travel.
Low Price Electricity Plan with Satisfaction Guarantee
Another plan you'll want to consider for its low price and satisfaction guarantee is the Constellation 6 Month Home Power Plan. Priced at 6.39 cents per kWh and still lower than the PECO PTC rate, the Constellation 6 Month Home Power Plan offers a 90 Day Satisfaction Guarantee. If you're not completely satisfied with the plan, you can cancel within the first three months. But after that 90 day term ends, cancelling the plan will cost $150. Of course, you'd be half way through the contract by then.
When the contract is about to end, you'll receive two written notifications, one at two months prior and the other at one month before the contract ends, explaining your renewal options. If you fail to respond, your term can continue for another six months at the price in the renewal notices. At this time, you can cancel at any time with no early termination fee.
In addition to a great rate and satisfaction guarantee, Constellation also has a Refer a Friend program. When you refer a friend to sign up with Constellation and they do so, you'll get a $50 gift card. Plus, your friend will get one, too!
Additional Six-Month Electricity Plan Option
At first glance, the Vista Energy Residential Advantage 6 plan seems like there's little going for it. There's no no monthly recurring charges or early termination fee but it's priced higher than the other PECO area plans at 7.99 cents per kWh. However, the plan comes with an inclusive rewards program that might draw you in. The Vista VIP Rewards Program lets you earn rewards every six months as a customer. After the first six months with Vista Energy, you'll earn a $25 Visa gift card, simply for being a customer. And, if you stay with the company, your rewards add up even more.
When the contract term is almost up, you'll receive two written notifications detailing your options going forward.
Find a Cheap Six-Month Electricity Plan Today
Ready to learn more about electricity plans in the PECO area? Visit https://www.paenergyratings.com for the latest details on electricity prices and provider information. You'll also find helpful customer reviews. The only difficult part is choosing just one of these low-cost electricity plans for your home.