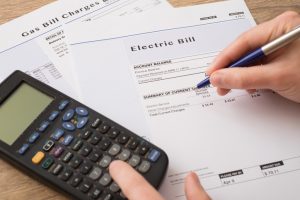 Short Term Cheap Abbottstown Electric Plans
Electricity rates appear to be on the rise and the thought of this might make most people freeze in place. Met-Ed customers in Abbottstown will see a minimum 10% rate increase starting December 1. With the current Met-Ed price to compare (PTC) rate at 7.114 cents per kWh and projected to increase at least 7.825 cents per kWh at the beginning of December, now's the time to check out low price Abbottstown electricity plans. Consider these three lowest price plans so you can grab the cheapest short term electric in Abbottstown.
Cheapest Short Term Plan
The NRG Electric Choice Plan 3 Month is the cheapest Abbottstown short-term electricity plan. This three-month introductory plan has a 5.80 cents per kWh rate with no monthly recurring charges or early termination fee. When the three months are up, the plan turns into a month-to-month plan with a variable rate. Depending on when you sign up, this plan may carry you through to the spring shoulder months when you can grab a different low-rate plan.
Cheap Electric Plan with No Early Termination Fee
Another cheap Abbottstown electric option is the XOOM Energy SureLock 4 plan. With a 6.65 cents per kWh rate and no monthly recurring charge, this electricity option is tempting. There is a $50 early termination fee that you'll have to pay if you cancel the plan before the term is up. When the term comes to an end, your plan continues at the price and term length listed in the XOOM's renewal notice. If you don't respond to the notice, XOOM Energy automatically enrolls you in this new plan.
Low Price Renewable Electric Plan
If renewable energy is on your must-have list for electricity plans, check out the Tomorrow Energy 12 Month Fixed plan with a rate of 8.49 cents per kWh. When you sign up for this plan, you won't pay a monthly recurring charge. However, you will pay a $75 early termination fee if you cancel your contract early. As a renewable energy company, Tomorrow Energy offsets 100% of customer electricity usage with North American Wind Credits. Therefore, you can lock in a low rate and help the environment. When the contract ends, the plan becomes a month-to-month term with a variable rate.
Best Short Term Electric Plan
The NRG and XOOM Energy plans offer sizzling hot rates. Plus, both rates beat the current and projected Met-Ed PTC rates so these plans are excellent options to consider. The Tomorrow Energy rate is a little bit higher. But if you prefer a renewable energy plan, the price is still right and you can lock in the rate for 12 months. Overall, the best option may be the XOOM Energy plan. You can lock in that low rate for four months and then shop for another low price plan during the spring shoulder season.
Whichever electricity plan you choose, rest easy knowing you have plenty of choices. Check out the other great electricity plans and rates on https://www.paenergyratings.com. While you're there, you can also see company reviews and read helpful energy blogs to learn how to get the most out of your electricity service.