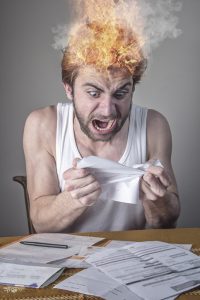 Find Low Rates to Beat Duquesne Light Increase
So, you want to make sure your electricity rates don't skyrocket in the future and make you heat up with anger? Then check this out! If you currently pay the Duquesne Light PTC rate of 7.410 cents per kWh, note that it contains a supply charge of  5.4595 cents per kWh. Duquesne Light Company wants to increase this supply rate on December 1 to 6.0286 cents per kWh and this will increase your total PTC rate. With natural gas prices on the rise, other PA utilities may face increase rates, too. Therefore, it's a good time to shop for a new electricity plan and grab a low rate before Duquesne Light hikes its PTC rate 10%.
Lowest 12-Month Rate
The Frontier Utilities PA Frontier Secure Power 12 plan has the lowest price 12-month kWh rate offered by any other electricity provider other than the local utility. The plan rate is 7.99 cents per kWh. There's a $9.95 monthly recurring charge but no early termination fee. You can lock this rate in for a whole year and not worry about a rate increase. And when you sign up with Frontier Utilities, you have the opportunity to earn $50 for each friend you refer. When the year is almost up, the company sends out renewal notices. Your plan continues monthly with a variable rate unless you choose a different plan.
Low Price Renewable Energy Rate
If renewable energy is on your must-have list for electricity plans, check out the Tomorrow Energy 12 Month Fixed plan. This renewable energy electricity plan is 8.29 cents per kWh. The plan has no monthly recurring charges but it does have a $75 early termination fee. You get a low rate for 12 months plus you can help the environment when you choose the Tomorrow Energy plan. The company offsets 100% of the customer's electricity usage with North American Wind Credits. At the end of the 12-month term, the company sends out written renewal notices. If you don't respond, the plan continues on a monthly basis with a variable rate.
Low Rate Plan with No Monthly Recurring Charge
Monthly recurring charges drive up your electricity costs. If you want a low price plan with no monthly recurring charges, consider the Santanna Energy Services Preferred Plus 12 Month plan. The electricity plan has a current rate of 8.59 cents per kWh with no monthly charges. However, you will have to pay $120 if you cancel early. Even though this rate is higher than the others, you can earn extra money by grabbing great discounts through the company's rewards program. You can also earn $25 in rewards by referring friends to Santanna Energy Services. Just make sure you respond to renewal notices. Otherwise, Santanna Energy Services can automatically put you into a different plan, and it may not be the one you want!
Choose Your New Plan Wisely
No matter what new electricity plan you choose, do so wisely! Otherwise, you could get quite a fright and freeze in horror when you see your electricity bills. Look at the bottom line price, check out rewards programs, and be aware of electric plan fees that can drive up costs. You don't have to settle for the Duquesne Light PTC rate. And you shouldn't, especially when a minimal 10% overall increase is likely on the horizon!
Visit https://www.paenergyratings.com to see available electricity plans in your area. Sign up for a 12-month plan now and secure that rate for one whole year!