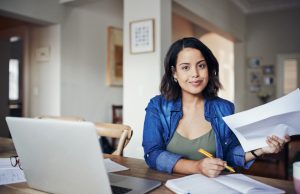 Electricity Rates That Rival the Reading Area PTC
When you see your electricity rates increase, you're likely to freeze in horror. After all, there's no telling how high utility rates can go. A good example in the Reading area is Met-Ed. It just increased its price to compare (PTC) rate from 6.69 cents per kWh to 7.11 cents per kWh. This is a 6% increase! But the good news is you can shop great electricity plans with rates that beat Met-Ed's PTC rate in Reading!
Lowest Reading Electricity Rate
The NRG Electric Choice Plan 3 Month option offers the cheapest electricity rate in Reading. The 5.80 cents per kWh rate is an impressive 18.4% below the Met-Ed PTC rate. Plus, there are no monthly recurring charges or early termination fee with this three-month plan. However, this electric plan rate is an introductory offer. So, after three months your contract turns into a monthly one with a variable rate. With that said, you can sign up for this three-month plan, grab this great rate, and then shop another low-price plan to avoid the higher month-to-month rate. Just make sure you keep track of when the three months are almost up so you can find a new plan in time.
Low Price Four Month Electricity Plan
Another low price electricity plan option is the XOOM Energy SureLock 4 plan. This four-month electricity plan has a rate of 6.65 cents per kWh with no monthly recurring charges. That means this rate is 6.5% below Met-Ed's PTC rate. There is a $50 early termination fee if you cancel your contract prior to the four-month expiration date. If you sign up for this plan, keep a lookout for two end-of-contract notices you'll receive near the end of your term. These written notifications tell you the new rate and contract duration if you stay with XOOM Energy.
Electricity Plan with Slightly Higher Rate
If you support renewable energy and you're open to an electricity plan with a slightly higher rate than the PTC, check out the Tomorrow Energy 12 Month Fixed plan. The Tomorrow Energy option is a renewable energy plan where the company purchases wind credits to match 100% of your electric usage. This electricity plan has a rate of 7.68 cents per kWh and no monthly recurring charges. One thing to note is that there is a $75 early termination fee if you chose to leave early. Now, while the price is a bit higher than the Met-Ed rate, remember the utility rate changes every three months. So, if you lock in this Tomorrow Energy 12 month plan you can forget about prices changing at all. Therefore, if you want an environmentally friendly plan with a great fixed rate, this electricity plan may be perfect for you.
Sign Up for a Low Price Plan
Now's the time to grab a great electricity deal! You want to do so before the icy cold winter months create high electricity bills that can get you hot under the collar. If you're not ready for a long term plan, the NRG plan is an excellent option because the electricity rate is too good a deal to pass up. Plus, there are no added fees. Just make sure you research your options before the three months expire and hop into a new low rate plan once the introductory phase of the NRG plan ends.
Visit https://www.paenergyratings.com today to learn more about this plan and other electricity options!