First Energy Customers Face Higher PTC Rates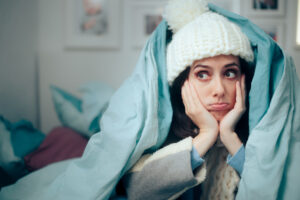 Beginning in December, First Energy customers are going to start feeling the natural gas burn as PTC rate increases come into effect. With wholesale electricity prices increasing on average 20%-60% nationally this winter you need to be prepared. How will these rate increases and changes affect your home electricity bill in Pennsylvania?
First Energy Rate Hikes Effective December 1st

The average Pennsylvania consumer uses 851 kWh per month. Winter usage also tends to be higher than average. Consequently, these increases could be even more painful for your budget. Let's break these changes down for First Energy service areas.
Rate Hikes are Trending Across Pennsylvania

First Energy isn't the first to raise their PTC rates this season. Previously in Pittsburgh, DLC raised their rates by a staggering 27%, from 6.9395 cents per kWh to 8.8349 cents per kWh. Meanwhile in Philly, PECO filed to increase their PTC rates and are waiting on approval. These increased rates last for three months, which means prices could go up AGAIN on March 1st. The only way you can avoid further PTC rate increases from your local electric utility is to shop for a fixed rate plan as soon as possible.
Shop the Best Energy Plans for Your Family

Don't leave your wallet out in the cold this winter! Right now, some of the best plans come with no monthly recurring charges. Other available plans come with no cancellation fees, which makes switching providers extra convenient. You can view ratings for companies and compare plans from different energy providers in Pennsylvania all on one convenient website. The best way to save money is to shop for electricity plans on https://www.paenergyratings.com/.