How to Save with a PA Home Energy Audit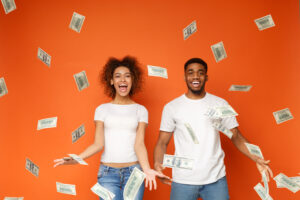 As energy prices continue to soar, you may wonder how you can save money on your PA electricity bills this winter. While these tips can help cut your bills, a home energy audit might find more savings! An energy audit can give you the tools to improve your home value and save you time and money. Here's why your home needs a PA energy audit!
What is an Energy Audit?
During a professional energy audit, a certified energy auditing specialist would begin by asking several questions about your home. For instance, asking if you have drafty rooms or excess condensation on the windows. Next, they review your past energy bills of the past year to get an idea about your usage. After that the auditor inspect your home. This can include checking for leaks and drafts, electrical safety, and evaluating appliance performance. They might also perform a blower door test to help find drafts in your home. At the end, they will give you a list of recommendations. These could include renovations or services to make your home comfortable and sealed from the elements.
How to Perform a DIY Energy Audit
Still unsure if an energy audit is worth the hassle? Do your own DIY home energy audit! A DIY home inspection follows a similar process. You check for leaks and drafts, evaluate your insulation, and review your appliance efficiency. Finally you'll decide on which ways to improve your home's energy efficiency. Here's some simple steps you can follow to ensure your home is energy efficient.
First, make sure you understand your utility bill, and review your monthly rates. The easiest thing you can do to save money on your energy cost is to switch to a better rate. However, to save even more, you will want to see how much energy your home uses. There are two EnergyStar tools you can use. One is the Home Energy Yardstick can provide simple assessment of your home's annual energy use compared to similar homes. The other is the Energy Star Home Advisor which can give you a prioritized list of energy-saving recommendations for your home. Both require setting up a free account.
Find Out Costs and Savings
A home energy audit can save between 5-30% on your monthly bills, but how much does it cost? The good news is that local utility companies offer home energy audit services at a discount, or provide rebates.
First Energy customers can get the best deal on a home energy audit. They offer a no-cost audit in addition to up to $300 worth of energy saving products. Not to mention rebates for other energy saving items and services.
PECO's comprehensive energy audit can be done virtually for $49, or in-person for $150. In addition they offer up to $435 in rebates for homes with central AC and non-electric heating. They also offer bonus rebates up to $750 if you complete two or more qualifying upgrades.
PPL also offers a professional energy audit, though they do not list a cost on their website. However they state customers can receive up to $250 in rebates for the service.
Last but not least, DLC offers a professional audit for $435. This cost includes LED light installation and other energy saving equipment, as well as a rebates on recommended installed measures.
Don't Let High Energy Cost Get You Down
Prices are climbing this winter, but it's not too late to prepare! Find more energy saving tips and shop for the best fixed-rate plan at https://www.paenergyratings.com today.