FirstEnergy Cuts Residential PTC Rates in March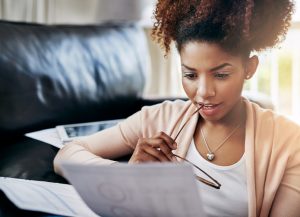 If you're feeling frosty over high FirstEnergy electricity prices, keep an eye on the future. Companies may lower their electric rates as natural gas supply and demand changes. The company recently announced its local utility companies will offer lower price to compare (PTC) rates beginning March 2022. Let's look at the FirstEnergy PTC rates to fall in March and consider how competitors might respond.
FirstEnergy Companies to Offer Lower PTC Rates
The new FirstEnergy rates by each company start on March 1 :
Met-Ed: 6.832 cents per kWh compared to the current price of 7.414 cents per kWh (8% decrease)
Penelec: 6.232 cents per kWh compared to the current price of 6.507 cents per kWh (4% decrease)
Penn Power: 7.082 cents per kWh compared to the current price of 7.593 cents per kWh (7% decrease)
West Penn Power: 5.667 cents per kWh compared to the current price of 5.698 cents per kWh (slight decrease)
And residential electricity rates aren't the only ones that are set to lower this spring. FirstEnergy will lower its commercial and industrial rate, too.
With these rate decreases on the horizon, it may signal an overall trend of lower electricity rates with other electric companies. And electric companies will likely want to do their best to compete with the local utilities by offering similar or better rates. This means you should get ready to shop for a new low price this spring and check out if other electric companies will offer lower prices as local utility PTC rates decrease.
Shopping for Best Rates Now
If you want a new electricity plan with a lower rate, you can wait until spring to see what the shoulder season rates bring. However, if you need a new electric plan now, you still have a few options. You can sign up for a short-term plan which will get you through to the spring shoulder season. When the term is up, you can sign up for a longer term plan with a better rate. Or you could sign up for a longer term plan with no early termination fee now to hold you over until the spring shoulder season. At that point, if you find an electricity plan with a great rate, you can cancel your current plan with no fee and sign up for the new one.
Explore Low Rate Plan Options
If you're done getting burned by high electricity prices, start looking at electric plans now. You don't have to sign up for a new plan right away, so long as you don't have to do so. Simply check out the plan options that exist now and review company information. You can get a feel for what plans may be available when you're ready to sign up. And make sure you keep an eye out for any rate decreases that may pop up this spring!
Visit https://www.paenergyratings.com to start the search for a new electricity plan today. While you're on the website, take a peek at the energy blog to find helpful hints on how to conserve energy. This will help you save even more money on electric bills.