Best Greenville Electricity Plans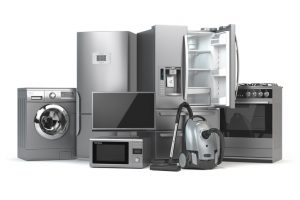 Cold weather is here! As you grab your sweater and bump up the heat in your home, make sure you don't get burned by high electricity bills. Fortunately, the STEO forecast shows natural gas production rising and that prices may fall in 2022, Thats mean electricity prices could come down in just a few months. However, now's not the time to let your guard down! It's important to have the best electricity plan in place. Start the search and shop these recommended electricity plans for Greenville.
Best 18 Month Plan
The Energy Harbor Safe Harbor 18 plan is an electricity option to check out with its 9.38 cents per kWh rate. Plus, you won't pay any monthly recurring charges or early termination fee. Therefore, if you find a lower price plan that you like better during the year-and-a-half term, you can leave for the other plan with no fees to pay. The company will send you two renewal notices at the end of your term. Make sure you reply or else Energy Harbor could automatically enroll you in a new plan.
Low Rate 36 Month Electricity Plans
The Constellation 36 Month Home Power Plan offers a lower rate for a longer term. The plan rate is 9.29 cents per kWh with no monthly recurring charges. Note that Constellation charges a $150 early termination fee if you leave the plan early. So, switching plans mid-term could be expensive. Near the end of your term, the company sends you two renewal notices with information on what happens when the 36 months is up. Remember that Constellation can extend your contract for 36 additional months at the notice price if you don't reply to these notices. Bonus: Constellation is a high-rated company with a 5/5 PA Energy Ratings score.
Cheap 24 Month Fixed Rate Option
The Verde Energy Clean Power 24 is a two-year electricity plan option with a price of 9.69 cents per kWh and no monthly recurring charges or early termination fee. This Verde Energy plan is an environmentally friendly option as your energy usage is offset via 100% renewable energy credits. As with other plans, look for two renewal notices near the end of your term to see what happens when the contract ends. Likewise, if you don't respond, Verde Energy could automatically enter you into a new plan term.
Low Price 24 Month Electricity Plan
The XOOM Energy SureLock 24 plan is another option with a price of 9.99 cents per kWh with no monthly recurring charges. This plan does have a high early termination fee of $200. Therefore, keep this potential added cost in mind in case you're tempted to cancel during the two-year contract. You'll receive two written notices regarding renewal terms near the end of your contract. If you don't respond, XOOM Energy can continue the contract at the noted price and term length.
Shop the Best Electricity Plans Today
If you get a charge out of saving money on your electricity bill, you may want to switch to a new, lower-priced plan. The plans listed above all have their favorable features. However, the Energy Harbor Safe Harbor 18 plan seems to be a shining star on the list. This plan offers a low rate with no monthly charges or early termination fee. So, the low price, flexibility to switch, and shorter term length commitment make this electric plan the top of the list to consider.
Research these best Greenville electricity plans and others via https://www.paenergyratings.com. On the website, you'll also find company reviews and energy saving tips to help you save more money.