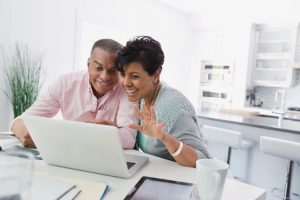 PPL Electric Requests Approval to Lower Transmission Rate
It's probably safe to say that PPL Electric Utilities shocked its more than 1.4 million customers when it announced its recent transmission rate change request. If Federal Energy Regulatory Commission (FERC) approves the change, PPL Electric will reduce its transmission formula rate to 9.9% from the current 11.18% starting December 1, 2021. So, with PPL Electric to lower transmission rate percentages, what does this mean for electricity customers in the PPL Electric distribution area? Savings, of course!
PPL Electric Customers Gain Savings with New Rate
PPL's transmission charge is the cost to move high voltage electricity from a power generation station to PPL's electric distribution lines. This transmission cost is included in the PPL Price To Compare (PTC) rate so only PTC customers pay this transmission charge. When the transmission charge rate goes down, so will the PPL supply charge. However, if you shop around for electricity and choose a different retailer, those electricity suppliers include their transmission cost in their rates.
Here's how the new transmission charge affects an average PPL PTC customer's electricity bill:
Charge for 864 kWh Used
Monthly Customer Charge
Charge Total
PPL PTC Supply charge:
$0.7540 per kWh
$65.15
0
$65.15
PPL Monthly Distribution Charges (excluding riders):
$0.04332 per kWh
$37.43
$17.94
$55.37
Total Bill
$130.52
When the new transmission rate goes into effect, PPL PTC customers save an average of $1.54 per month over a 12-month period. So, the bill will be $1.54 less. However, keep in mind that PPL changes its PTC rate every six months, so your supply rate could increase. That's why you should consider all electricity plan options.
Lowest 12-Month Fixed Rate Plan
Don't risk potential PTC rate increases! Lock in a low 12-month rate with an energy supplier other than the local utility company. For example, the Tomorrow Energy 12 Month Fixed plan is an option with an 8.04 cents per kWh rate and no monthly recurring fees. There's a $75 early termination fee attached to the plan. Above all, this electricity plan is a renewable energy option, with 100% of your energy usage offset by the purchase of North American Wind Credits. Therefore, you get a great deal and help the environment at the same time. Remember, though, that Tomorrow Energy sends out two renewal notices at the end of your contract. So, unless you respond, Tomorrow Energy automatically converts your contract to a variable rate.
Low Price 12-Month Plan with No Early Termination Fee
Another 12-month electricity plan that won't break the bank is the Frontier Utilities PA Frontier Secure Power 12 plan. The price is 8.38 cents per kWh with a $9.95 monthly recurring charge. There's no early termination fee with this plan. Note that this rate is only available to new Frontier Utilities customers.
When the plan term comes to an end, look out for renewal notices. As will other provides, if you do nothing, Frontier Utilities rolls your rate into a month-to-month variable rate. Therefore, contact the company and choose a different option when the notices arrive.
Get the Best Electric Plan
If you want the best electric plan in the PPL distribution area, the Tomorrow Energy option currently seems like the best deal. For instance, you can lock in a low 8.04 cents per kWh rate for 12 months. Therefore, this means no high PTC rate increases to leave you frozen in your tracks. Also, this plan offers a lower rate than the Frontier Utilities option and you don't have to pay a monthly recurring charge.
Explore this plan and other electricity options at https://www.paenergyratings.com. You can check out the latest rates, company information, and helpful energy tips, too!