PA PUC Investigating High PPL Bill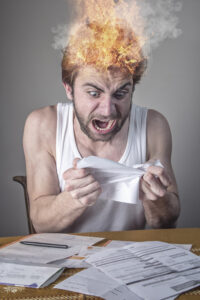 This past December over 800,000 customers received high utility bills. PPL is claiming it was due to an "unspecified technical error" that they've since corrected. And now, the Pennsylvania Public Utility Commision is investigating. With customer service lines clogged, and PPL still expecting you to pay your bill, what are you supposed to do? We're here to explain what's happening and how you can find better service from a reputable electricity provider.
How Did This Happen?
PPL claims the issue happened because a technical error made them unable to read meters. So, several customers were sent bills based on past usage. However, the bills customers received were huge, and in some cases much higher than their actual useage. Pennsylvania allows utilities to estimate bills. But they must correct on the next bill if they overcharge, or allow the customer to self-report their usage. When customers were calling to report their actual metered usage, phone wait times were over an hour. In addition, customers found an extra 5% system improvement charge on their already high bills. Ironically, such system improvement charges "are designed to provide ratepayers with improved service quality" by raising additional funds.
PPL Billing Mistakes
Unfortunately for their customers, PPL doesn't have a good track record lately when it comes to billing. This isn't the first time they've failed. Just back in April, over 12,000 customers received bad bills due to an attempted "data cleanup". In August, the PUC found that PPL failed to "provide adequate, efficient, safe and reasonable service under Section 1501 of the Public Utility Code, as well as comply with provisions of Chapter 56 of the PUC's regulations concerning billing frequency". The PUC approved a settlement for $5,000. They also ordered the utility company to take action to safeguard against future billing issues.
Hopefully this time, the PUC can do more to help Pennsylvania citizens.
What to do With Your High PPL Bill
PPL responded to the investigation, stating that a large part of the high bills were due to energy supply cost. They even encouraged customers to shop for a better rate. However, they are taking some steps due to the high amount of estimated bills. PPL stated they would be waiving late fees and avoiding power shutoffs for nonpayment until March 31.

What does this mean for you if you received one of these bills? You can pay it, or call PPL with your actual meter readings to have the bill adjusted. If you choose to pay, PPL is crediting any overcharges to future bills. The PUC stated if you feel PPL is not handling your concerns appropriately, contact the PUC's Bureau of Consumer Services (BCS) at 1-800-692-7380. You should also reach out to them if you cannot reach PPL customer service, or if they do not respond to your complaint.
Find a Better Electricity Provider Today
After multiple billing mistakes from PPL, it's time for you to find a trustworthy PA power provider. And with spring in the air, electricity prices are decreasing. Don't put up with PPL any longer than you have to! You can shop for a better rate, read reviews, and secure a new plan today! Visit https://www.paenergyratings.com/