Is it time to shop for a new electricity rate?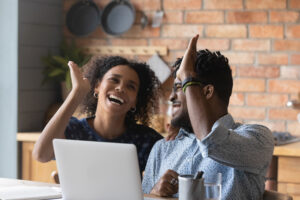 Electricity rates are falling all across Pennsylvania! Several utilities are filing to lower their PTC rates this spring, and Pennsylvania electricity providers are not far behind. But is now a good time to shop for a new electricity rate? Or should you wait until spring to snag a better deal?
Lower Rates Coming Soon
Across the First Energy service area, rates are falling. First Energy just filed corrections to their upcoming PTC rates in March.
PECO is also lowering their generation rates! The generation supply adjustment rate, or GSA, represents the majority of cost for PTC rates, but doesn't include the supply charge. So it's not a final number. The current PTC rate is 9.85 cents per kWh, and the new GSA charge is 8.9 cents per kWh, a .9 decrease from the current rate.
While these are huge price discounts, they suggest a trend for electricity rates in PA cities.
Should I Shop Falling Electricity Rates Now?
Thankfully you don't have to wait until March to snag a lower rate. While we recommend shopping in the spring for the best rates, there are several tempting options on the market lower than current PTC rates.
Right now if you want the best rate in Reading, Erie, or Philly then APG&E is the company to beat. The APG&E TrueSimple 6 Plan has the lowest rate available in all three areas, beating out current PTC rates for Med-Ed, Penelec, or PECO.
In Reading and Erie, the APG&E rate is just 8.7 cents per kWh. That's 1.6 cents lower than the Med-Ed PTC rate and 1.1 cents lower than Penelec. In September that same plan was 19.53 cents per kWh! And in Philly, the APG&E rate is 8 cents per kWh, a full 1.85 cents lower than the current PECO PTC rate. This past September the same plan would have cost you 18.14 cents per kWh.
With a 6 month fixed rate and a $1.99 monthly charge this plan is hard to beat. Just keep in mind their $100 cancellation fee if you want to shop for an even lower rate in spring! And always be mindful of when your contract expires. You don't want to forget to shop and get stuck with a nasty billing surprise.
Keep an Eye on Falling Electricity Rates this Spring
It may be tempting to snag the first plan you see that's lower than the current PTC rates, but there's no need to rush! You can check reviews, look at different rates, and find the best plan for you all in one place. Shop smart with https://www.paenergyratings.com