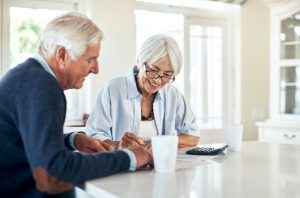 Harrisburg
Recommended Cheap
Electricity Rates
Does your to-do list consist of switching electricity plans? Even if it's not on your list, look at your current electricity bill. Good news! Now is a great time to switch plans. Natural gas is at a surplus level and, due to this fact, it's currently being offered at a low price. Because more and more natural gas is being used to generate cheap Pennsylvania electricity, falling natural gas prices may push electricity prices lower, too. Therefore, if your electricity bills are breaking the bank, now's the time to consider a new option.
Since there are so many plans to peruse, we've sifted through all our plans to find the best plans for residents in central PA. Take a look at four recommended cheap plans to consider in the Harrisburg PPL area:
Best 12 Month Plan for Price and Popularity
Consider the Tomorrow Energy 12 Month Fixed plan for a 12-month plan option in Harrisburg that's both inexpensive and popular. The price is 6.49 cents per kWh with no monthly recurring charge. With a price like that, it's no wonder this plan is a popular option. You should know there's a $75 early termination fee attached to this plan. However, don't stress about it, because it's likely you won't want to cancel this plan early.
Cheap Electricity 12-Month Plan
If you definitely want a 12-month plan but want another good option, take a peek at the Public Power Saver's Edge 12 plan. This electricity option is a bit higher in price than the Tomorrow Energy plan, with a cost of 7.27 cents per kWh, but this plan has no monthly recurring charge, same as with the Tomorrow Energy plan. In comparison, this plan has a lower early termination fee of $50. The Power Perks program offered by Public Power is another reason this plan might pique your interest. Customers are big fans of this rewards program as they can earn rewards and get exclusive shopping deals, just by being customers!
Lock In Cheap Electricity Rate for 18 Months
For a Harrisburg electricity plan that's long enough to score you a great deal but short enough to not lock you in, the Constellation 18 Month Home Power Plan is an excellent option. Constellation is a five-star rated electricity provider according customer reviews, plus the price is right, too. This rate is 7.09 cents per kWh and there's no monthly recurring charge. There's a $150 early termination fee with this plan. But, since the company offers a 90 Day Satisfaction Guarantee, you have three months to cancel with no fee.
Three Year Cheap Electricity Price Protection
Consider the TriEagle Energy Eagle 36 plan to lock in a rate for a longer period of time. The rate is 7.22 cents per kWh and it won't change for 36 months. That's three years with a steady kWh rate. And, you have no recurring monthly charge, so there's no added cost here. This plan comes with a $125 early termination fee. So bear that in mind when you consider committing to it for the full 36 months.
Cheapest Recommended Harrisburg Plan
The Tomorrow Energy 12 Month Fixed plan is a great choice if high cost is a major consideration and you definitely want a 12-month electricity plan. This is an excellent money-saving option with a low price of 6.49 cents per kWh and no monthly recurring charge. And, when you compare this to the other recommended 12-month plan, you'll find the price is much better. So, if a 12-month cheap plan is what you need, this plan delivers.
While these are our most recommended plans, these aren't all your options. Learn about our other great plans and research your other electricity options by visiting https://www.paenergyratings.com. Find information on the site ranging from prices to fees to renewable energy options and more. All of these factors will help you to make a well-researched and informed decision.