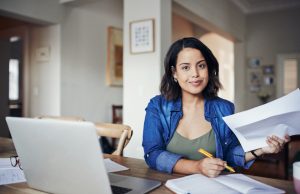 Best Short Term Electric Rates in Philadelphia
While Philadelphia residents have PECO as their only electricity distributor, this doesn't mean you can only choose PECO as your electricity provider. There are many other electricity companies to use for service. If you want short-term, cheap electricity rates, look into the six month plans. These plans offer a shorter term length which help you avoid early termination fees if you switch providers early. They also offer a better price overall than four month plans. Plus, the six month term length is optimal because it will carry you through to the fall shoulder months. That's when you can score even cheaper electricity rates.
Cheapest Six-Month Philadelphia Electricity Plan
The cheapest six-month plan is the APG&E TrueSimple 6. This plan is the least expensive of the six-month bunch at 6.65 cents per kWh. The APG&E plan has no monthly recurring charge, so no added expense each month. However, as this plan comes with a $100 early cancellation fee, leaving early will cost you extra.
Competitive Philadelphia Six-Month Electricity Plan
Another close second in price to the APG&E plan is the Constellation 6 Month Home Power Plan. The rate of this plan is 6.89 cents per kWh price. And, with a five-star Pennsylvania Energy Ratings Score, this leading energy supplier is a popular choice. Plus, Constellation has a 90 Day Satisfaction Guarantee. This means if you need to cancel your contract in the first three months, you won't pay the $150 early termination fee. As an added bonus, there's no monthly recurring charges that some electricity providers add on.
Compare Prices and Rewards Plan
Options are good things to have, especially with electricity plans. The Vista Energy Residential Advantage 6 plan is available for 7.99 cents per kWh. And, there's no monthly recurring charge or early termination fee. If you like rewards programs, Vista Energy has a good one. The Vista VIP Rewards Program offers rewards every six months you're a customer, so you can earn $25 and $50 Visa gift cards alternating every six months. This is a great option because it puts money in your pocket without having to do anything but be a customer.
Power to Switch to Six-Month Plans
If you want a six-month plan from a electricity provider popular with its customers, NextEra Energy is a good choice. The NextEra Energy NextEra Eco Saver 6 plan is 8.50 cents per kWh, so it's a bit higher than previously-mentioned plans. But, there's no monthly recurring charge and a low early termination fee of $10. If you have to cancel early, the fee may not be too costly when compared with how much you save by switching.
Shop the Best Electricity Plans In Philadelphia
If price is your determining factor in choosing a six month plan, the APG&E TrueSimple 6 plan wins. But, if you want a top-notch electricity provider with rave reviews and still get a lower price, Constellation might be the best bet for you. For those who aren't completely sold on a six-month plan, consider a four-month plan. While these shorter term length plans have electricity rates that are a bit more expensive, they are ideal if you want to see what a provider is like for a few months. Remember, it pays to be sure to be mindful of any potential fees attached to each plan.
As you contemplate your choice, use the resources on https://www.paenergyratings.com to help you with your decision. You can look at customer reviews on each company, check out rates and plan inclusions, and get a better idea about the kind of electricity plan and provider that's right for you.