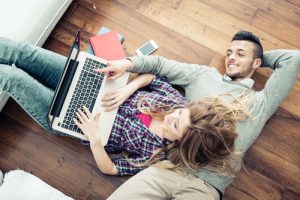 Best Electric Suppliers in Erie, PA
So, you've decided you want to sign up for a new electricity plan in Erie or maybe you've just moved to the city and need to get your utilities set up. As you check out your options, don't just look at the plans, but dig into the provider details as well. You want to consider reputation, plan features, and rates. If you're up in the air as to term length, 12 month plans are optimal. They're long enough to lock in good rates without making you feel locked up. These aspects viewed together are a win-win for your electricity plan needs.
Ready to get started exploring the options and finding the best electricity plan for your home? Start with this list of the best Erie electricity providers and the 12-month plans they offer to make your search a whole lot easier!
Best Rated 12 Month Electric Supplier with Energy Reviews
Constellation is a top-rated Erie electricity provider and has a Pennsylvania Energy Ratings Score of 5/5. The Constellation 12 Month Home Power Plan costs 5.99 cents per kWh for a 12-month fixed term. Constellation also offers a 90 Day Satisfaction Guarantee which means no early termination fee if you cancel during that time. If you cancel past 90 days, you'll have to pay a $150 early termination fee. Constellation also offers a Refer a Friend program. With this program you can earn a $50 gift card for every friend you refer that signs up for service. And, your friend gets one as well!
Prior to the plan expiration date, you'll receive a notice with a set rate that will go into effect if you decide to stay with Constellation. If the rate is higher than what you would like, you can switch providers. However, with the many favorable attributes this company offers, you may become a Constellation fan.
Best Pennsylvania Electric Supplier Reviews
Direct Energy is another highly-applauded electricity supplier in Erie with a 4.2/5 rating. The Direct Energy Live Brighter 12 plan is 6.29 cents per kWh (new customers only) with no early termination fee or a monthly charge. With no early termination fee you have the freedom to switch plans if you find a better price. Furthermore, Direct Energy offers its own Refer a Friend program where both of you will receive a $50 gift card if your friend signs up.
Once the twelve month term end approaches, you'll get two notifications outlining the new terms once your contract is up. If you don't respond, it either continues on a month-to-month basis or for a fixed term. The exact terms of the new contract will be highlighted in the information in the notifications. But, don't worry if you miss the notifications, you can always cancel early with no fee.
Pennsylvania Energy Supplier with Low Fees
NextEra Energy is another top-rated Erie electricity provider. The NextEra Eco Saver 12 plan is 6.90 cents per kWh. Plus, there are no monthly recurring fees to worry about. This plan does have an early termination fee, but it's only $10. In other words, it won't break the bank if you find a cheaper plan and cancel. And, you'll surely like the fact that NextEra Energy is a customer favorite and has a 4.3/5 rating.
NextEra Energy is also a 100% renewable energy provider which means you'll help the planet and get a great plan. If you choose this plan, once you get to the end of the term NextEra Energy will send you a term-ending notification. The notification will quote a variable price per kWh rate. If you stay with the provider, you'll be on a month-to-month basis instead of a fixed rate. That could get expensive so it's usually best to shop cheap Erie electricity rates.
Best Electric Supplier for 12-Month Plans in Erie
As you can see, Constellation is a shining star. This provider offers the lowest priced 12-month plan. Plus, the provider has a 5-star rating in addition to a satisfaction guarantee and a rewards program. If you're searching for an Erie electricity provider that has it all, Constellation is it. If you're ready to switch providers in Erie, now's the time to do so.
You can explore this Constellation plan and other Erie electric plans. Visit https://www.paenergyratings.com to sign up for low-price, high-benefit electricity plans in Pennsylvania. It's easy, one-stop electricity shopping at its best!