Best 12 Month Electricity Plans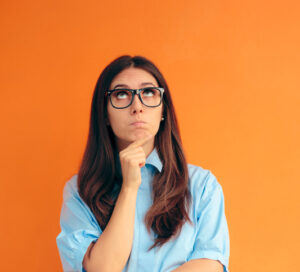 As the weather starts to cool, you may be looking ahead to your future winter electricity bill. But you don't want to feel the heat of frustration that comes with a high electric bill. Therefore, it's time to check out 12 month plans! This term length carries you through four seasons with a locked in rate. Just be sure to be aware of early termination fees attached to plans. This will prove helpful if natural gas prices fall in the 2023 spring shoulder season and you want to shop for a better deal. Here are the best electricity plans in Philly right now to help you start your search!
Lowest Rate Philadelphia Plan
If you want the lowest 12 month rate plan, check out the Santanna Energy Services Premier Pick 12 option. The plan rate is 12.59 cents per kWh with no monthly recurring charge. The plan does have a pricey $120 early termination fee, which is a bit higher than some of the fees charged by competitors. If you want the cheapest rate and don't think you'll switch mid-term, then this plan may be a good one for you to choose.
Best Plans with No Monthly Charge
A monthly recurring charge can really bump up the price of an electric plan. Fortunately, not all electricity companies attach this pricey charge to plans. If you choose the XOOM Energy SureLock 12 plan, you'll get a 12.99 cents per kWh rate plus you won't pay a monthly recurring charge. However, there is a $110 early termination fee you'll have to pay if you cancel your contract early.
Plan with No Early Termination Fee
If you want an electricity plan with no early termination fee, the Verde Energy Clean Power 12 plan is likely to draw you in. The plan rate is 13.19 cents per kWh with no monthly recurring charge or early termination fee. This rate is a little bit higher than the two previously mentioned plans. However, if you choose this option you won't have to pay a recurring charge each month or an early termination fee if you find a better deal during the 12 months. Plus, the plan is an environmentally friendly option as your electric use is offset by 100% renewable energy credits. Therefore, you get an excellent plan that gives you flexibility and the chance to help the environment, too!
Choose the Best 12 Month Plans
When you compare the three plans above, the Verde Energy plan might be your best bet. Even though the plan rate is slightly higher than the others, there's no monthly charge or early termination fee. Therefore, you won't feel locked in with this plan if rates come down in the next couple months.
In conclusion, research your electric plan options now! Visit https://www.paenergyratings.com for more information on these three plans and other electric plan offerings!