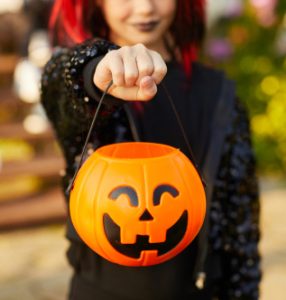 Lowest 6-Month Pittsburgh Electricity Rates
It's a spooky time of year, that's for sure! But it doesn't mean your electricity bill has to give you a fright. When you want to choose the right term-length plan to suit your electricity needs, consider six-month electricity plans. These electric plans are short enough to provide you with electricity without locking you in for too long but long enough so that rates are lower than variable plans. And with the shoulder season currently in place, your electricity bill won't make you scream or run scared.
Certainly, shopping cheap short term plans can be tricky. But if you're in a short-term rental and need an electricity plan to hold you over until your move or want to try out a new company for a few months, these six-month electricity plans for Pittsburgh residents are a treat!
Lowest Price Six-Month Plan
The Frontier Utilities Online Lock-6 plan is the lowest price per kWh six-month plan available in Pittsburgh. Priced at 6.99 cents per kWh, this plan has a monthly recurring charge of $4.95 and no early termination fee. As for price change history, the Frontier Utilities plan was 7.99 cents per kWh one year ago but has dipped since then and remained level at 6.99 cents per kWh since mid-summer. When the contract ends, you'll be transferred to a month-to-month variable rate unless you choose new plan or switch.
Six-Month Plan with Satisfaction Guarantee
Another Pittsburgh electricity plan that's on the lower price end is the Constellation 6 Month Home Power Plan. This plan has a rate of 7.19 cents per kWh with no monthly recurring charges and a $150 early termination fee. It's important to note for rate comparison purposes that this plan had a higher rate  of 7.69 cents per kWh in November 2019.
Constellation offers a 90-Day Satisfaction Guarantee with all its plans. Therefore, if you're not happy with the plan at any time during the first three months, you can cancel with no early termination fee. This electricity company has a five-star Pennsylvania Energy Ratings Score, so it's easy to see why electricity customers choose Constellation as their electricity provider. Constellation also offers a Refer a Friend program which makes it easy for you and a referred friend to each receive a $50 gift card if your friend signs up for service.
When your plan expires, Constellation may automatically extend your contract for six months unless you notify them first. However, if this happens, you can cancel at any time and not pay a termination fee.
Low Price Plan with No Monthly Recurring Charges
If you want a low-price electricity plan with no monthly recurring charges, the NextEra Eco Saver 6 plan is a good option to consider. This plan was 8.90 cents per kWh in November 2019 and now offers a much more favorable 7.50 cents per kWh rate. There's no monthly recurring charges and only has a $10 per month early termination fee. Although this plan has a higher kWh rate than the other plans, there are no extra charges to pay each month as with the Frontier Utilities plan. Plus it has a lower early termination fee than the Constellation plan.
When your plan expires, NextEra will move your plan to a variable rate with no early termination fee unless you notify them first.
Sign Up for a Low Rate Six-Month Plan Today
Shopping for low priced electricity plans doesn't have to be a frightful experience. Not when you have the help of PA Energy Ratings to guide you along the way. If you sign up for one of these six-month electricity plans, you'll get a low rate now and get to shop low prices during the spring shoulder season. It's a win-win situation all around!
Visit https://www.paenergyratings.com to explore more electricity plan options or sign up for one of the electricity plans listed above.