Best 24 Month Electric Plans in Harrisburg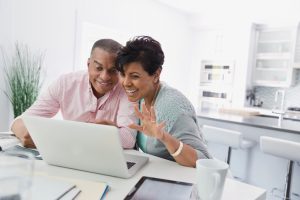 When you're ready to choose a new Harrisburg electricity plan, consider a 24-month plan, especially if you're currently in a variable rate plan or your plan is about to end. Just be sure to do so before winter arrives, as the average household electricity cost is projected to increase by 7% compared to last winter. There's still time to shop for plans while shoulder season rates are low. To help you get started on saving, check out these top three choices for Harrisburg electricity plans.
Lowest Price 24-Month Electricity Plan
The lowest-priced 24-month Harrisburg electricity plan is the Public Power Electric 24 Month Standard Fixed Rate plan. This plan, available only to new customers, comes with a very competitive rate of  7.39 cents per kWh and no monthly recurring charges. The plan includes a $50 early termination fee, so be mindful of this fee as you compare plans. When the plan's contract term ends, the company typically automatically enrolls you in either a fixed-rate or variable-rate plan. Of course, you can always switch to a different provider at that time. Public Power customers will have access to the Power Perks rewards program to enjoy dining and shopping deals.
Electricity Plan with No Fees First 90 Days
For an electricity plan that is low cost and provides a satisfaction guarantee period, the Constellation 24 Month Green Home Power Plan is one to check out. The 100% wind renewable energy plan has a rate of 7.69 cents per kWh with no monthly recurring charges. The plan has a $150 early termination fee, which is higher than fees charged by some other companies. But, with a five-star customer rating and a lower rate, canceling early might not even enter your mind. Constellation is also a good option for its enticing refer-a-friend program. The company will send you a written notice at the end of your term that explains plan details going forward. If you don't respond, Constellation will extend the plan for another 24 months.
Green Energy Plan with No Fees or Charges
Another 24-month green energy plan that's low cost is the Verde Energy Clean Power 24 plan. This 24-month plan is 7.69 cents per kWh with no monthly recurring charges and no early termination fee. It's wise to choose a plan with no early termination fee should you find a better rate with another company. At renewal time, you'll receive written notifications explaining the new terms and what to do if you want to Powerswitch to a new electricity supplier.
As an added bonus, Verde Energy also has a refer-a-friend program where you can earn some extra money as you're enjoying a low-cost electricity plan. Simply refer someone to Verde Energy and when they sign up you'll receive a $50 prepaid Visa gift. It's that simple.
Best 24-Month Electricity Plan
If you want an electricity plan that saves you the most money, consider the Public Power plan. The plan has the lowest rate and can save you money when the kWhs add up. But if you think you might want to keep your electric supplier options open or if you prefer a green energy plan, then the Verde Energy plan might be a better choice.
Review these plans further and explore other electricity plans and companies by visiting https://www.paenergyratings.com. You'll find customer reviews, plan details, and other helpful features to make your decision even easier.