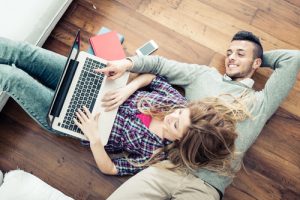 Cheap Electric Rates in Myerstown
It's time to pull out those warm sweaters and winter jackets in anticipation of the upcoming change of seasons. Another way to prepare for the frigid temperature months is to find a cheap electric plan so your electricity bills don't leave you cold this winter! Unfortunately, natural gas prices continue to rise and because gas fuels generators, it's also driving up electric rates. Fortunately, Met-Ed customers in Myerstown can shop the cheapest electric rates. If you're wondering what are the cheapest electric rates in Myerstown, here are some options with mid to long term lengths.
Cheap 12-Month Electric Plan
One cheap 12-month electricity plan to have on your radar is the NRG Electric Choice Plan 12 Month. This plan has a 10.10 cents per kWh rate with no monthly recurring charges. However, the $120 early termination fee is something you should keep in mind. This is a higher rate than many of the fees other companies charge. In addition, look for renewal notices at the end of the contract term. If you don't reply to the notices, the company can move you to the plan at the price and term listed in their notifications.
Cheapest 12-Month Plan
If you want an electricity plan from a provider other than the local utility, check out the cheap 12-month plan from NextEra Energy. The NextEra Eco Saver 12 plan is 9.90 cents per kWh with no monthly recurring charges. There's an early termination fee of $10 per month for the remaining months in your contract if you cancel early. When your contract term ends, you'll want to shop for a new plan. Otherwise, NextEra transfers your electric plan to a variable rate and those are usually much higher.
Low Price 18-Month Electric Option
For a slightly longer electricity plan term, consider the Direct Energy Live Brighter 18 plan. Limited to new customers only, it comes with a rate of 10.09 cents per kWh and no monthly recurring charges. Since there's also no early termination fee, you can switch to a lower priced plan if rates dip this spring and not pay a penalty. Be sure to keep an eye out for renewal notices near the end of the contract term. If you fail to respond to the notifications, the company can enroll you in a monthly plan with variable rate or a fixed rate plan as specified in the notices.
Lock in the Cheapest Rates Today
With the uncertainty of future electricity rates, you want to safeguard your wallet and lock in the cheapest rates today. Don't get burned by shockingly high electricity rates this winter! Therefore, choose the best electricity plan and secure your low rate now. Best of all, you don't have to commit to a two-year or three-year plan to get a good rate. For example, you can get a low rate plan that's less than 24 months and still get a great deal. And, best of all, it's easy to switch plans if you find a better deal down the road.
Visit https://www.paenergyratings.com to find your cheap electricity plan. Check out company reviews and electricity plan features to choose the best option.