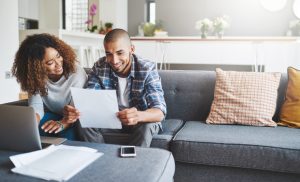 Great Short Term Electricity Rates in Harrisburg
Harrisburg residents have a great selection of fixed rate electric plan options ranging from 4 months to 36 months. Short-term electricity plans provide a convenient way to explore the offerings of a Pennsylvania electricity supplier without being locked in to a long term commitment. The best short term electricity plans for Harrisburg residents include the 4 month and 6 month options. These plans are long enough to provide a glimpse of how well a supplier treats their customers. But, at the same time, they're short enough to keep you from feeling trapped.
4 Month Short-Term Electricity Plan
The shortest length Harrisburg electricity plan is the 4 month fixed rate option. The four month XOOM Energy SureLock 4 plan is available for 7.49 cents per kWh. After you sign up for this short-term electricity plan, you can try it out and see if it works for you. The plan also features a modest $50 early termination fee attached to the plan. However, with such a short term length, you probably wouldn't even be tempted to cancel early.
Cheapest 6 Month Harrisburg Electricity Plan
For a 6 month fixed rate plan which offers the cheapest price per kWh, the Constellation 6 Month Home Power Plan is the way to go. The price per kWh is 6.89 cents with no monthly recurring charge. Signing up for this 6 month plan is a way to explore having Constellation as a provider. This way, you can decide if you want to continue with them once the term expires. There is a $150 early termination fee t consider but, Constellation offers a Satisfaction Guarantee. This guarantee allows for a no-fee early termination if it's within the first 90 days. At that point with this plan, if you did switch by then you'd be half way through the contract and practically risk nothing to stay.
6 Month Green Energy Plan
For short-term renewable energy plans in Harrisburg, the Verde Energy Guaranteed Choice 6 plan is a great option. This plan offers a reasonable fixed rate with green energy features. At 7.49 cents per kWh and no monthly recurring charge, the Verde Energy plan is a highly competitive plan. Another reason it's a great try it out plan —no early termination fee. If you find a better plan at a better rate, you can PowerSwitch and pay no penalty.
Short-Term Electricity in Harrisburg, No Monthly Recurring Charge
An additional short-term electricity plan which offers a fixed rate for six months and no monthly recurring charge is Frontier Utilities Online Premier – 6. This plan is available for 6.95 cents per kWh and has no monthly recurring charge with it.
Shop Plans and Compare Electricity Rates at Your Own Pace!
The PA Public Utility Commission wants consumers to be wary of aggressive energy marketers. Remember to be on the lookout for scams that try to get you to switch providers. Never give out your electricity usage information to telemarketers or any door-to-door representative.
The best way to find a plan that works for you and your family is to shop plans and compare rates at your own pace. Play it safe and consult PAEnergyRatings.com for all of your electricity questions, including research regarding prices, plans, customer reviews, and more.