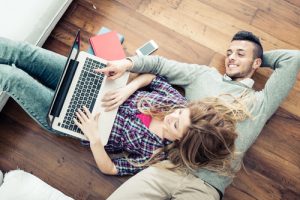 Compare Best 2 Year Scranton Electricity Plans
When you compare electricity plans and rates, you'll often find that opting for a longer plan is a wise choice. Scranton electricity suppliers offer many 24-month plans, for both cost conscious and  green energy customers. So, what is the best two-year electricity plan in Scranton? The best to find out which plans are best is to compare which Scranton electricity plan best fits your individual needs.
Cheapest and Most Inclusive Scranton Electricity Plans
If your ideal electricity plan has low cost and inclusive features, the Constellation 24 Month Green Home Power Plan should be the first one you consider. You'll pay 7.29 cents per kWh with the Constellation plan and no monthly recurring charge. This plan also offers renewable energy which is a bonus for Scranton residents looking for green energy plans. There is a $150 early termination fee if you cancel the plan early. However, Constellation has a 90-day Satisfaction Guarantee with all of its plans. So, if you must cancel within the first three months, there is no fee.
24-Month Electricity Plans with No Monthly Recurring Charge
Some electricity plans come with monthly recurring charges and early cancellation fees to lookout for. The TriEagle Energy Eagle 24 plan is currently 7.39 cents per kWh and has no monthly recurring charge. Unfortunately, there is a $125 early termination fee. This might make this plan's two year term seem too long if you want to switch to a cheaper rate before the contract ends.
Two-Year Renewable Energy Plan
When specifically seeking out a renewable energy Scranton electricity plan, the Verde Energy Guaranteed Renewable 24 is one to consider. At 7.39 cents per kWh price and green energy components, this plan is an excellent renewable energy choice in Scranton. As an added bonus, this plan has no monthly recurring charge or an early termination fee. If you see a better rate during the plan, you are free to switch.
Additional Low Cost 24-Month Electricity Plan
When searching for another best Scranton electricity option, the Public Power Electric 24 Month Standard Fixed Rate plan is worth a look. Available for 7.42 cents per kWh with no monthly recurring charge, the Public Power plan offers a reasonable price and no additional charges. There is an early termination fee of $50, but with a favorable plan such as this one, it likely won't be an issue.
Shop Electricity in Scranton the Safe and Smart Way
As you consider your two-year electricity plan options in Scranton, be certain not to be swayed or scammed by telemarketers or door-to-door salespeople. As mentioned by the the Pennsylvania Public Utility Commission, never give your current electricity account information or other personal information to sales agents from energy suppliers or your local utility.
The best way to make an informed decision as to your next electricity plan is to do your own research. Compare real customers reviews, plans, and rates. Visit https://www.paenergyratings.com to read reviews on the companies and shop for the best plans in Scranton. That way, you can decide for yourself at your own pace and choose the best plan that works for you.