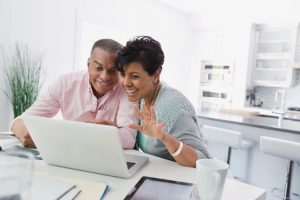 Cheap Long-Term Norristown Electricity Plans
The warm summer months will be here in Norristown before you know it. If you don't want to get zapped with high electricity bills, it's a good idea to lock in a low rate soon. If you want the low-rate electric plan in place for as long as possible, check out plans that are 2 years or longer. When you want to find cheap 24 month electricity in Norristown, PA, these plans are a good place to start.
Cheapest 24-Month Norristown Electricity Plan
For the cheapest 24-month option, consider the Public Power Electric 24 Month Standard Fixed Rate plan. The price is 7.09 cents per kWh with no monthly recurring charges. If you sign up for this "new customers only" plan but cancel early, you'll have to pay a $50 early termination fee. When the term is almost up, you'll receive two end-of-contract notices. These tell you what the new terms will be, so be sure to respond with your plan choice. And if you become a Public Power customer, you can use the Power Perks rewards program for discounts and cashback offers at participating retailers!
Low Price 36-Month Electricity Plan
Sometimes when you're trying to find cheap electricity, a 24-month plan just isn't long enough. If you want to lock in a low rate for longer then check out the Constellation 36 Month Home Power Plan. At 7.19 cents per kWh with no recurring monthly charges, the price is right. Constellation charges a $150 early termination fee, which is higher than most companies, so note this fee in your plan comparisons. However, Constellation has a 90-Day Satisfaction Guarantee, so you don't have to pay this fee if you cancel during that time. Constellation sends two written notices near the end of your current term explaining new contract terms. Be sure to reply or the contract could continue for 36 months at the new rate listed in the notices.
Constellation has a five-star PA Energy Ratings score, which shows its popularity. The company also offers a Refer-a-Friend program, where you and your friend can each earn a $50 gift card.
24-Month Plan with No Fees
The Verde Energy Clean Power 24 plan is a very good one to consider. At 7.39 cents per kWh, there are no no monthly recurring charges or early termination attached to the plan. This electricity plan is also a 100% renewable energy plan. Verde Energy purchases renewable energy certificates (RECs) for every megawatt-hour of electricity it puts out to support green energy generators.
When your term is ending, you'll receive two end-of-contract notices. Keep an eye out for those as your plan could automatically roll into a new one if you don't respond. As a Verde Energy customer, you have access to the Verde Energy Rewards program. This free customer loyalty program offers daily giveaways and shopping and dining deals.
36-Month Plan with No Monthly Recurring Charges
The Constellation 36 Month Electricity Plan PowerPlug is another long-term, low-rate plan option. This plan is 7.49 cents per kWh with no monthly recurring charges. It has the usual Constellation $150 early termination fee and also comes with the Constellation features listed above, such as the 90-Day Satisfaction Guarantee and high company rating.
24-Month Green Energy Plan
Likewise, the Constellation 24 Month Green Home Power Plan is a good option. The plan is 7.49 cents per kWh with no monthly recurring charges and a $150 early termination fee. This is a 100% renewable energy plan. Constellation will purchase RECs from wind power generators that equal your electricity usage. All features included with the prior Constellation plans also apply to this plan.
Find Your Cheap Electricity Plan Today
Get a charge out of these electricity prices and lock in a low rate today! Visit https://www.paenergyratings.com to find cheap electricity plans for your family in Norristown and throughout the rest of Pennsylvania.