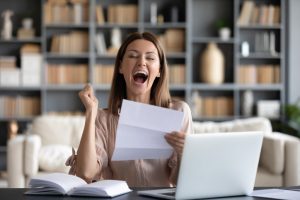 Who Has the Cheapest Reading Electricity Rates?
With the shoulder season quickly approaching, now's the time to prepare to grab cheap electricity rates in Reading. Met-Ed area residents have plentiful long-term electricity plan options at their fingertips. In fact, many of these electricity rates are even below 7.00 cents per kWh! Even though natural gas prices are currently low, as prices are projected to rise. And with natural gas fueling nearly 40% of U.S. electric generation, it's likely that Pennsylvania electric rates will also increase.
So, now's the time to lock in these long-term plans while electricity rates in Reading are cheap!
Lowest Priced Long-Term Rate
The current lowest price long-term rate is the Verde Energy Clean Power 24 plan. Priced at 6.69 cents per kWh, this 24-month electricity plan has no early termination fee, so you don't have to worry about paying a fee if you want to switch plans should a cheaper option pop up. Also, this plan has no monthly recurring charges and it's a 100% renewable energy plan which is an added incentive for residents seeking green energy options. When it's nearing the time of renewal, you'll receive two written notices outlining your options.
In addition, when you become a Verde Energy customer, you gain access to Verde Energy Rewards. The company's rewards program lets you use your points for dining, shopping, and entertainment deals.
24-Month Green Energy Plan
If you like the green energy aspect of the Verde Energy Clean Power 24 plan, another option is the Constellation 24 Month Green Home Power Plan. This plan costs 6.89 cents per kWh with no monthly recurring charges. Constellation does offer a 90-Day Satisfaction Guarantee, so if you chose to cancel the plan during the first three months, you won't pay a fee. If cancel any time afterwards, there's a $150 early termination fee, so note this if you choose to sign up.
As a green energy plan, Constellation provides renewable energy sourced from a 100% wind renewable energy supply. This means you can be a friend to the environment and get a great rate at the same time. When it's time to renew your contract, you'll receive two written notices in the final months of the term. At that point, you can stay with your current plan, choose a new plan, or switch companies. If you don't respond to the notices, your current plan will renew at the price listed in the notifications. But in this instance, you can cancel anytime with no fee.
Constellation is a five-star rated company also appeals to its customers by providing the opportunity to earn one or multiple gift cards. The generous Refer-a-Friend program is easy to use. Refer a friend to sign up for a Constellation plan and you'll earn a $50 gift card when they sign up, plus your friend will, too!
36-Month Low Price Electric Plan
When you want to lock in a rate for as long as possible, the Constellation 36 Month Home Power Plan is an excellent one to add to your list of potential plans. With a price of 6.89 cents per kWh and no monthly recurring charges, you can keep costs down when paying for electricity each month. As with the previously mentioned Constellation plan, You'll also get the same 90-Day Satisfaction Guarantee and  $150 early termination fee if you leave after the first 90 days. It also comes with the Refer-a-Friend program. And when it's time to renew your contract, the same plan renewal process noted above also applies.
Cheap 24-Month Electricity Plan
The Public Power Electric 24 Month Standard Fixed Rate plan is a low-cost 24-month plan option to consider. Priced at 6.99 cents per kWh with no monthly recurring charges, you can lock in this rate for two years and feel secure knowing your kWh rate won't increase. There's a $50 early termination fee you'll have to pay if you cancel early, so compare this fee to any fees required by other companies when considering pros and cons.
When the plan is approaching the term's end, you'll receive two notices that detail your renewal options. If you don't reply, the plan will automatically renew. However, if you decide you don't want the new plan, you can cancel anytime with no fee.
And if you're a fan of rewards programs, be sure to check out the Power Perks program offered by Public Power. Rewards points can be used for exclusive deals and put towards dining, shopping, and entertainment options.
Lock in a Cheap Electricity Rate Now
If you want to secure a low-price electricity plan for the long term, now is the time to do so. Whether you want a two-year plan or prefer something lengthier, you can find a cheap Reading electricity rate  at  https://www.paenergyratings.com. Review plan features, pricing, company reviews, and so much more on this helpful and easy-to-navigate website. Lock in a low rate now and sit back, relax, and rest easy knowing your electricity rates set for the long term.