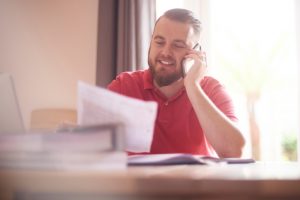 What are the best 12-month fixed electricity plans in Philadelphia?
Extreme cold weather thanks to the January Polar Vortex saw record levels of natural gas consumption and an increase in electricity prices. While sudden extreme weather outbreaks remain difficult to predict in advance, a 12-month fixed plan you protects you from sudden energy price spikes that follow such weather events. Here are some of the best 12-month fixed electricity plans in Philadelphia that can have you saving money right now!
Slash your energy costs with NextEra Energy!
You needn't look any further than NextEra Energy for the cheapest 12-month fixed plan in Philadelphia right now. Their NextEra Saver 12 plan comes in at a rate of just 7 cents per kWh. When combined with PECO's charges (distribution charge of 6.241 cents per kWh, transmission charge of 0.580 cents per kWh, and a monthly $10 customer charge broken down to roughly 1.388 cents per kWh), that means you'll be paying approximately 15.21 cents per kWh for the next 12 months, regardless of any unforeseen price fluctuations. The cancellation fee is also a low $10 per month remaining on your contract, making this electric plan a solid choice to save on your bill.
Save on your electric bill with TriEagle Energy!
Another option is TriEagle Energy and their Eagle 12 plan. The Eagle 12 plan comes in at 7.80 cents per kWh, for a total of roughly 16.01 cents per kWh for the next 12 months. The cancellation fee for this plan is a flat $125 regardless of when you cancel, but customers who have switched to TriEagle Energy rave about how much lower their energy bills are after changing, and also their friendly and courteous customer service.
Save big with Public Power!
Public Power also offer a 12 Month Fixed plan with a low rate of 7.83 cents per kWh for a total of approximately 16.04 cents per kWh. Unlike TriEagle Energy, Public Power's cancellation fee is a low $50, which may make them a more attractive option if you're thinking you might want to change plans again before the 12 months are up.
Go green with Verde Energy!
Are you looking to be more environmentally conscious with your energy bill savings? The good news is that Verde Energy has you covered! Their Guaranteed Choice 12 green plan comes in at the low rate of 7.25 cents per kWh, which when combined with PECO's other charges means you'll be paying roughly 15.46 cents per kWh while you do your part for the environment at the same time! There's also no cancellation fee, making this an extremely attractive option if you're looking to save money on your electric bill this year.
Save on a 12-month fixed plan and with NextEra Energy, TriEagle Energy, Public Power and Verde Energy!
Sudden price spikes can have you paying more on your electricity bill than you need to be. Start saving right now by comparing other Philadelphia 12-month fixed plans at  https://www.paenergyratings.com/electricity-rates.