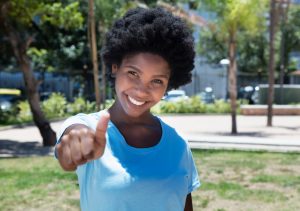 Cheap Electric Prices in Philadelphia
The warm season months are underway, and your air conditioning is sure to be working overtime. Add in the fact that your family is home all the time and giving your lights and outlets a good workout.  As you can see, finding a cheap Philadelphia electricity plan is a good thing to add to your to-do list. PECO is currently offering a price to compare (PTC) rate of 6.405 cents per kWh. However, there are plenty of cheaper electricity rates available from other electricity providers, especially at the six-month term length. Best of all, many of these rates are below 6.00 cents per kWh, which is an extraordinary price!
Cheapest Philadelphia Six-Month Plan
If you want the least expensive six-month electricity plan in Philadelphia, the Santanna Energy Services Premier Pick 6 Month plan is it. This electricity plan costs 5.97 cents per kWh and has no monthly recurring charges. The price is right, so you'll likely be tempted to sign up ASAP. Just keep in mind a $120 early termination fee exists, so once you lock in the rate know that you'll have to pay this fee if you cancel before the six-month term ends. Santanna Energy Services also offers an excellent rewards program. The Santanna Energy Services Rewards Program gives you an opportunity to enter daily giveaway contests and earn rewards points for shopping, dining, and travel.
Two months before the end of your current plan, Santanna Energy Services will send you two separate written notifications to let you know what your electricity options are at the end of the current term. If you do nothing, you'll be entered into a new agreement at the end of your plan term. The new plan will be a 12-month fixed-rate term contract at a rate to be determined shortly before your current plan ends. You can cancel the new contract at any time with no termination fees.
Low-Cost Electricity Plan
Just a fraction higher in price than the previous Philadelphia electricity plan, the NextEra Energy NextEra Eco Saver 6 plan is another excellent option. This electricity plan is 5.98 cents per kWh. Plus, there's no monthly recurring fee and a low early termination fee of $10. As an added bonus, the NextEra Energy company has a high PA Energy Ratings score of 4.3 out of 5. This rating is based on the company's plans, pricing, customer service, and other reviews.
Once the contract ends, your service will continue on a month-to-month basis at a variable rate. There are no early termination fees attached to the new contract. If you wish to cancel at the end of your current term, you can do so. Simply follow the information included in the two written notifications from the company. You'll receive these letters during the last two months of your contract.
Six-Month Plan with No Fees
The Frontier Utilities Online Lock-6  six-month plan is also just 5.98 cents per kWh and has no monthly recurring charges. It also has no early termination fee, so if you see an even lower rate this fall, you can switch without facing extra costs. In other words, this plan offers a low cost per kWh plus the welcome addition of no added fees and you get more flexibility if you want to switch. At the end of your current term, your contract will continue on a month-to-month basis with a variable rate, unless you switch plans or providers. The monthly plan can be canceled at any time with no early termination fee.
When you sign up for a Frontier Utilities plan, you can enjoy the company's rewards program. The Frontier Utilities Rewards Program offers rewards points for dining, shopping, and travel. Plus, you can enter into daily gift card giveaways and obtain daily deals.
Cheap Six-Month Plan
Finally, because we believe in offering tons of options, here's another cheap Philadelphia electricity plan to consider. The Starion Energy Starion Secure 6 plan comes in right under the 6.00 cents per kWh mark at 5.99 cents per kWh. In addition to this tempting price, you won't have to pay any monthly charges and there's no early termination fee attached to the plan. Approximately 60 and 30 days before your contract expires, the company will send you two separate notifications. These letters will explain your options at the end of the contract.
This company also offers a rewards program with tons of great offers and deals. The Starion Energy Rewards Program makes it possible for you to save in over 500,000 ways. These rewards offer savings of a wide array, including local deals, dining offers, and retail discounts.
Low-Cost Electricity Options Exist
You don't have to settle for PECO's PTC rate. With so many low-cost options for six-month electricity plans, you do have a choice. And, with these plans similar in cost, you have four inexpensive plans to compare, all available for under 6.00 cents per kWh.
Now that you know where to begin, it's time to explore these plans and other electricity plans in greater detail. Visit https://www.paenergyratings.com to review prices, features, and customer reviews. Once you've researched more, you're sure to find the perfect electricity plan to fit your family's needs.