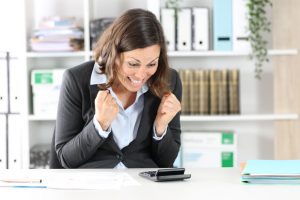 Compare Philadelphia Long Term Electric Rates
Long-term electric plans provide a way to lock in a good rate for a lengthy period of time. This is sure to give you a surge of excitement because you can lock in a good electricity rate in the Philadelphia area for 36 months. Although natural gas consumption for electricity has been pretty level lately, this can all change and prices could still rise. With this in mind, signing up for one of these great low-priced long term electric plans could be the way to save.
Cheapest Long Term Electric Rate
If you want the lowest-priced 36-month plan, the Constellation 36 Month Home Power Plan is it. This plan has a rate of 7.19 cents per kWh and no monthly recurring charges. Constellation attaches a $150 early termination fee to this plan, so note this potential fee when signing up. In addition to the low rate, Constellation has also earned a high company rating with a Pennsylvania Energy Ratings Score of 5/5. Constellation ranks at the top of the list of providers.
When your contract comes to an end you can renew it for 36 months. The renewal price will be listed in your renewal notices. You might also enjoy being a Constellation customer due to their Refer-a-Friend program. With this program, you and your friend can each earn a $50 gift card if your friend signs up for service.
No-Fee 36-Month Electric Plan
Philadelphia electricity customers have another 36-month electric plan option, the Energy Harbor Safe Harbor 36 plan. The plan rate is 7.25 cents per kWh and there are no monthly recurring charges or an early termination fee. You can renew the plan once your contract expires but be sure to check out the renewal notices for any change in the plan rate. And in comparison with Constellation, Energy Harbor has a 4.1/5  PAER score.
Lock in Low Electric Rate Now
These great 36-month long term electric plans each offer valuable benefits to Philadelphia customers. If your bottom line is the price, Constellation has the lowest 36-month rate and the added bonus of a top rating. However, if you think you might have to cancel at some point, keep that pricey early termination fee in mind. On the other hand, the Energy Harbor plan is only slightly higher in price and there are no fees or recurring charges to worry about. Your choice  depends on which plan best meets your needs.
So, what are you waiting for? Don't risk getting charged up over high electricity bills. Visit https://www.paenergyratings.com today. You can review these plans plus other electric plan options and sign up for a low electricity rate plan today.