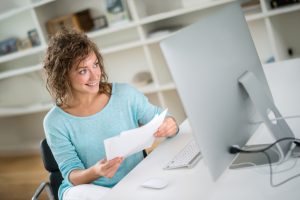 Best Philadelphia Short Term Electric
It's cold outside but an easy way to heat things up is with a cheap short-term electric plan. Many rates are lower than PECO's Price to Compare (PTC). In addition, you can also earn cash and save money by taking advantage of rewards programs. But act fast. Rising natural gas prices may drive the price of electricity higher this summer. So, now's the perfect time to shop Philly's best short term electric plans.
Shortest Term Cheap Electric Plan
The shortest-term electric plan is the XOOM Energy SureLock 4 plan at 6.29 cents per kWh. This is 2.2% lower than PECO's PTC rate of 6.43 cents per kWh. There is no monthly recurring charge but there is a $50 early termination fee. When the contract ends, the rate and term will renew unless you notify the company. If you want to save more money, the XOOM Xtras rewards program provides shopping, dining, and entertainment deals.
Cheapest Six-Month Electric Plan
The cheapest six-month electric plan is the Santanna Energy Services Preferred Plus 6 Month plan, which is 6.79 cents per kWh with no monthly recurring charges. The plan does have a high $120 early termination fee which you should consider if you value flexibility to switch. When the plan nears its end, renewal notices will detail how the contract continues. Santanna Energy Services offers a rewards program and customer referral program where rewards points can be used for grocery coupons and other shopping deals.
Low-Cost Four-Month Electric Plan
Another one of Philly's best electric plans is the Public Power Electric 4 Month Standard Fixed Rate plan priced at 6.79 cents per kWh. There's no monthly recurring charge but there is a $50 early termination fee. At the end of your four-month term, the renewal notices state whether the plan continues at a fixed or variable rate plus additional terms. Public Power offers the Power Perks program, where you can earn gift cards just for being a customer.
Electric Plan with Five-Star Rated Company
The Constellation 6 Month Home Power Plan is priced at 7.19 cents per kWh. Although slightly higher in price than the prior plans, this electricity option shines since it comes from a  five-star rated electricity company.  There are no monthly recurring charges and a 90 day satisfaction guarantee –but there is a $150 early termination fee afterwards. The renewal notices will offer new terms once the contract ends. With Constellation, you can earn cash by referring friends to sign up for service.
Electric Plan with No Early Termination Fee
The Frontier Utilities Online Lock – 6 plan offers flexibility as it has no early termination fee. Priced at 7.19 cents per kWh, there is a $4.95 monthly recurring charge to factor in when comparing plans. At the end of the contract, unless you notify Frontier, it automatically renews as month-to-month at a variable rate. As an added bonus, you can earn a $50 bill credit if you refer a friend to Frontier Utilities.
Get Philly's Best Electric Plan
You have the power to find a cheaper short-term electricity plan today! If you're shopping for Philly's best electric plan, consider the XOOM Energy SureLock 4 plan. It has a low rate that won't lock you in for too long. Although this plan term may end in the summer, you can find a new short-term plan to hold you over until the lower-rate fall shoulder season. Also, the $50 early termination fee is the most inexpensive, allowing you to cancel cheaply you see a cheaper rate from another electric company.
Learn more about your electricity plan options on https://www.paenergyratings.com. You can save money and get an electricity plan with tons of great features.