Save More on Met-Ed Electricity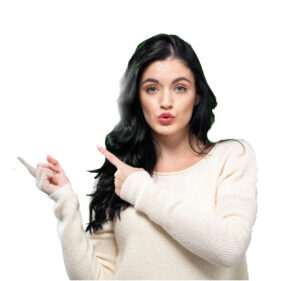 The Met-Ed PTC rate is already a high 10.24 cents per kWh. But that may go up this December. The EIA predicts that natural gas prices will rise in the coming months. So this may drive Met-Ed electricity rates up! But, there's good news. You can save on high Met-Ed PTC rates when you shop for a 12 month fixed rate electricity plan. Check out some of these providers and save on your Met-Ed electricity bill!
Save With a Highly Rated Electricity Supplier
First we have Constellation and their 12 Month Home Power Plan. At a fixed rate of 9.59 cents per kWh, you could save about $6 a month, or $72 a year. There are no monthly charges, but there is a $150 early termination fee. But as one of our highest customer rated providers, you know you'll get great service from Constellation.
Reward Yourself for Saving on Electricity
If you want a provider with great rewards, look no further than Xoom Energy. They have one of the most robust rewards programs available, XoomXtras. And three great plans to choose from.
First is the Sure Lock 12, their standard 12 month fixed rate plan. At 9.29 cents per kWh, you could save about $8 a month. That's $96 a year.
Their Rescue Lock 12 on the other hand is 9.69 cents per kWh. Compared to the current PTC rate you could save about $5 a month, or a $60 year. The reason for the price difference is that Xoom donates 5% of all your monthly energy charges to Pet Smart charities.
Finally there's the Simple Clean 12. With this plan you get entirely renewable energy at 9.49 cents per kWh. This could save you about $7 a month, or $84 a year.
Note that all three plans have no monthly charges, but there is an early termination fee of $110.
Avoid High Fees and Save
If you want to save while avoiding fees, check out NextEra Energy Services. Their Next Era Eco Saver 12 is 10.10 cents per kWh, saving you about $2 a month. But with no monthly charges and an early termination fee of only $10, you can always shop if rates drop again. NextEra is also PA Energy Ratings' #1 ranked electricity provider so you know you're getting the best in the Keystone state!
Pick a Reliable Supplier
If you want a reliable long standing supplier, check out APG&E and their True Simple 12 plan. At a fixed rate of 9.73 cents per kWh, you'll save about $5 a month. That's $60 a year. There is a monthly charge of $1.99 and an early termination fee of $150. As one of our better rated and competitive providers, you can expect fantastic service.
Save More on Cheapest Rate Electricity
Direct Energy has a great deal for new customers with their Live Brighter 12 plan. At a fixed rate of 9.19 cents per kWh it's currently the cheapest rate on the market. You could save about $9 a month. That's over $100 a year! And with no monthly charges or early termination fees. To top it off, they're one of our top 3 company rated providers. So if you're a new customer, give Direct Energy a shot. That's why they're my top choice.
Shop Electricity Suppliers with PA Energy Ratings
So stop paying the high Met-Ed rate for your electricity! These plans are sure to keep you saving all year long, especially if rates rise again. And if you need other options, then browse plans, compare providers, and find the best electricity rates all in one place. Visit https://www.paenergyratings.com.