PPL Lowers PTC Rate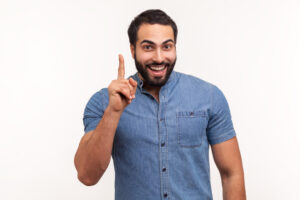 PPL customers have had plenty of reasons to be upset with the utility recently. But it can't be all bad. Other utilities have been raising Price to Compare (PTC) rates this summer. But, PPL is now cutting their PTC rate. However this doesn't mean you should overlook buying an electricity plan. In fact, if you look closer, it's not a very good deal at all. The best electricity plan for you should save you money through all seasons. So let's look deeper at the PPL rate decrease and see about getting the best electricity rate.
Is the PPL Rate Cheaper?
PPL recently posted their new PTC rates for the next six months. Beginning June 1st, 2023 PPL default rate customers will see their electricity bills decrease by 17%. Instead of 14.612 cents per kWh, it will be 12.126 cents per kWh. That's about $25 in savings.
Following that, small commercial customers are getting a break too. Their rates are decreasing from 14.75 cents per kWh to 11.68 cents per kWh. That's a 21% decrease in electricity costs.
Save More by Shopping Electricity Rates
With those savings, you might be wondering why you should shop for an electricity plan. But you can find much lower rates, and lock those rates in for over 6 months. That means when PTC rates are updated later in the year, you'll still be locked into a low rate.
For instance, let's shop for electricity rates in Allentown. If you want a 12 month fixed rate plan, you'll find the Verde Energy Clean Power 12 for only 10.29 cents per kWh. That's $41 a month lower than the current PTC rate.
If you're in Lancaster, check out the Energy Harbor Safe Harbor 24. Their rate is 10.79 cents per kWh, saving you $36 a month compared to the current PTC rate.
And if you're in Scranton, look into the Direct Energy Live Brighter 18. You can save for the next 18 months with a rate of 10.49 cents per kWh. That's saving you $40 a month.
Find the Best Electricity Rates Today
While PTC rate decreases are good, you could be saving even more money. Shopping for the best electricity plan doesn't have to be difficult. And if you want to find a new electricity plan, we can make it easy!
Compare providers, read reviews, and get the best rate all in one place. Visit https://www.paenergyratings.com