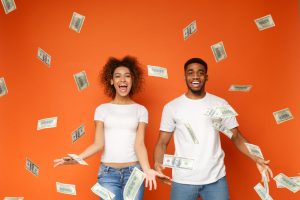 Compare Best 12 Month Plans in PECO
As you shop for new electricity plans in the PECO area, you'll find plenty of options. But you don't want any plan, you want the best electricity plan. Cost is a factor you're likely to explore and there are many low price plans that rival the current PECO price to compare (PTC) rate of 6.405 cents per kWh. But, price isn't everything. You want to consider other features such as customer service, incentives, and any added fees. You'll find all of that in these six 12-month electricity plans from these top-rated companies in the PECO area.
Lowest Priced Electricity Plans
If the cost per kWh is a guiding factor for you, it's important to lock in a good rate now as natural gas prices recently rose above $2.00. Since natural gas is now the main fuel used to generate electricity, higher gas prices mean that electricity prices may also rise. With hot August temperatures increasing demand for electricity, now's the right time to lock in a low rate.
The Frontier Utilities PA Frontier Secure Power 12 Plan offers a great rate. Priced at 5.79 cents per kWh, this low-cost plan can be locked in for 12 months. As for added costs, there's no early termination fee but there is a monthly recurring charge of $9.95. Frontier Utilities has a Pennsylvania Energy Ratings Score of 4.1/5. The electric company rating is based on multiple sources, such as customer reviews, JD Power & Associates ratings, and surveys. The score is also computed based on plan features, customer rewards, and company features. One company feature that customers enjoy with Frontier Utilities is the Refer-a-Friend program. Customers receive a $50 electricity credit for every friend who signs up with Frontier Utilities.
When the contract is near its end, Frontier Utilities will send out two written notifications. If you don't select a plan that's longer than one month, the current electricity contract continues on a month-to-month basis. The price will be a variable rate and you can cancel the plan at any time with no fee.
Electricity Plan with No Early Termination Fee
Another Frontier Utilities plan to consider is the Frontier Utilities Online Lock-12 plan priced at 6.38 cents per kWh with no early termination fee. This plan also has a monthly recurring charge attached to it but it's only $4.95 per month. So you might be paying a bit more for kWh with this plan, but you're paying less regarding monthly fees.
12 Month Electricity Plan with Satisfaction Guarantee
For a 12-month plan offered by an electricity company that provides a satisfaction guarantee, look at the Constellation 12 Month Home Power Plan. With a 6.99 cents per kWh rate and no monthly recurring charges, this Constellation plan is a good option. While there's a $150 early termination fee, the company offers a 90-day Satisfaction Guarantee. If you're not happy with the plan in the first three months, you can cancel without paying a fee.
Constellation is a highly applauded electricity company and has a Pennsylvania Energy Ratings Score of 5/5. Some of the customer comments mention selling points such as excellent customer service, great price, and that the company was easy to work with throughout the contract. This company also offers ways for customers to earn incentives. Constellation has a Refer-a-Friend program where you and your friend each get a $50 gift card if your friend signs up for service.
In the last two months of your contract, you'll receive two written renewal notices. These will explain your options once your contract ends. If you fail to respond, your contract will continue for 12 months at the price stated in the notices. However, in this instance, you can cancel at any time.
Electricity Plans with No Fee
If you're looking for a plan that has no fees but still offers a reasonable price per kWh, the Frontier Utilties Online Premier – 12 deserves a look. With a price of 6.99 cents per kWh and no monthly recurring charges or early termination fee, this 12-month plan is ideal. You can lock in a reasonable rate for a year and not have to worry about accruing monthly charges or an early termination fee if you cancel your electricity contract for any reason.
Public Power also offers a 12-month electricity plan that has no monthly recurring charges attached to it. The Public Power Saver's Edge 12 plan costs 7.19 cents per kWh with no monthly recurring charges. There's a $50 early termination fee, which is lower than other plans. Customers who choose Public Power will have access to the Power Perks program, which provides deals and discounts on shopping at stores and when purchasing energy-efficient products.
Public Power has a rating of 3.98/5 which, although it might be the lowest out of this group of star performers, it's right on the cusp and still deserves consideration. Customers like Public Power's excellent price and service plus great customer service.
When it's time to renew your plan, Public Power will send out two notifications during the last two months of the contract. These will explain your options regarding a renewal plan. If you fail to respond, the company will move your account automatically to the plan stated in the notifications. However, at this point you can cancel at any time with no fee.
12-Month Plan with No Cancellation Fee or Monthly Charges
Another 12-month electricity option with no early termination fee or monthly charges is the Direct Energy Live Brighter 12 plan. With a rate of 7.49 cents per kWh and no added fees to worry about, it might be the highest rate on this list, but you'll save money by not paying added fees. Plus, you're sure to enjoy the Direct Energy Refer-a-Friend program where you and a friend each receive a $50 prepaid Visa gift card when your friend signs up for service.
Direct Energy has a Pennsylvania Energy Ratings Score of 4.2/5 with customers applauding the company for its excellent customer service and great rates.
When the time comes to renew your contract, you'll receive two written notices in the two months prior to the end of the term stating any changes. If you fail to respond, the contract will either continue on a month-to-month basis or as detailed in the notices, but you can cancel at any time with no fee.
Choose the Electric Plan That Works for You
As you review these electricity plans, choose the one that works best for you. Whether you're searching for the lowest priced plan or one that has the highest ranking on the Pennsylvania Energy Ratings Score Chart, there's a 12-month plan sure to please.
But the research doesn't have to stop here! Visit https://www.paenergyratings.com to review other electricity plans. Be sure to look at plan pricing, electricity plan features, and customer reviews. All these things will help you zone in on the right electricity plan for your family.