Beat the Heat with the Cheapest Electricity Rates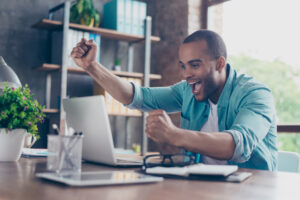 Do high PECO PTC rates have you heated? Don't sweat it! Natural gas prices are remaining low this summer. That means you can easily shop for a new electricity rate. You could shave up to 21% off your current bill. So, let's check out the four cheapest electricity rates available right now in Philadelphia.
Chill Out with the Cheapest Electricity Rate Available
Want to find the plan that'll save you the most money? Check out the Energy Harbor Safe Harbor 5 plan. At a fixed rate of only 8.09 cents per kWh, it's one of the cheapest electric rates on the market. You could save nearly $20 a month compared to the current PECO PTC rate of 10.312 cents per kWh. Not only that, there are no additional monthly fees or early cancellation penalties. And with the short 5 month contract, you'll be set through this winter's holiday season.
Soak Up the Savings for 18 Months
Do you want to lock in savings for the next year and a half? Then the Live Brighter 18 plan from Direct Energy is the choice for you. For a full 18 months you'll only pay 8.29 cents per kWh, saving you around $18 a month compared to current PTC rates. The only kicker is that this rate is only for new customers. But with no monthly charges or cancellation fees, you can't go wrong with this plan. 
Kick it Poolside with Our Cheapest Electricity Rates
Want to save money with a highly rated company? Check out the Constellation 6 Month Home Power plan. You can lock in a low rate of 8.39 cents per kWh for 6 months, saving you about $17 a month. However, this plan does have a $150 cancellation fee. Despite that, we think this plan could still be the right choice for customers needing to move in early 2024.
Simmer Down with the Cheapest Commercial Electricity Rates
If you want to find some low short-term commercial rates , you're in luck. APG&E has you covered. For instance, you can select a 2 month plan for 8.538 cents per kWh. They also have a 4 month plan for 8.569 cents per kWh. But their best deal is a 3 month plan for only 8.455 cents per kWh. That's a savings of up to 24%!
Keep it Cool this Summer with PA Energy Ratings
If none of these plans have you excited, don't worry! You can compare rates, read provider reviews, and shop for the perfect plan for your home or business all in one place. But you want to hurry. Natural gas prices could start creeping back up soon, and then these deals are gone. Visit https://www.paenergyratings.com to start saving today!