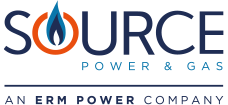 EGS# :
Source Power & Gas all positive!!!
" I have been with Source Power & Gas for years now and have been very pleased. I was with Reliant before Source Power and that turned into a nightmare. Every time it was time for me to renew it was a higher amount plan cost wise and also felt i was overcharged at times.
No complaints with Source Power. Source Power has been great in all areas for me. Every time it has been time to renew my plan with Power Source it has always been a better plan then what I was already on cost wise. As long as Source Power is around I will be with them for a long time. "
— Richard G.
April 4th, 2017
For the initial shopper of this power provider.
" I can verify that you will be on hold for over fifteen minutes in order to talk to customer service. I am doing a move in account. set up the account over the phone with some issues but the representative over the phone did do a good job. with that being said I decided to double check the progress so called back only the find out that my account was stuck in pending. they have fixed that (another good job so far) and I will have to see what happens from here. This to me is a lot of micro managing on my part just to get the order for the power to be turned on. hopefully it gets better. will update review after my 3 month contract if the system lets me and the power gets to the site. To sum it up I am lead to believe this company has a flawed system not the people I have worked with. (Put IT dept. on it.) "
— Trail and error
March 21st, 2017
Good plans but no customer service
" I have had Source Power & Gas for over a year now and was very satisfied until my contract ended. No one called to ask if I wanted to renew my account or to propose an alternative plan, which I believe to be a basic customer service rule.
I had enrolled in the autopay service because I'm terrible at remembering to pay bills. I realized when I received a disconnect notice that they had stopped charging me for several months for no reason. I tried to have someone on the phone to explain the situation and that I wouldn't pay the late fees because of their mistake but it was impossible to talk to an actual person: robot, voice mails...
I've finally sent an email and hope to get an answer in order to pay the bill and cancel the service. "
— Isabelle
March 14th, 2017
" We've used all of the top recommended companies over the last 18 years, and our service was fine. Yet, Source cut our bill almost in half! If they renew us at the same rate, we'll be together a few more years. "
— Adrian
February 10th, 2017
The Worst Possible Provider - they frustrate every aspect of paying your bill, logging on and general account practices
" Every single bill cycle is a nightmare. Their website never accepts my password and/or user ID. It's like they are stuck on the 1990s with the user interface and consistency in practice. I never get reminders nor billing statements - all I receive are phone calls telling me I am past due. I have not been past due on anything in my life. The website is junk. It doesn't store your payment information so you always have to retype it. I really cannot explain why these guys don't adopt some modern practices in e-commerce. Even something from 10 years ago would be a major improvement. "
— Damn Frustrated Customer
December 22nd, 2016
No answer, multiple calls
" Can't reset my password through the website, tried many times. No one answers when I call, on hold for more that 15 min. Even their option to leave a VM doesn't work and hold music times out. Probably going out of business soon. "
— Art vandelay
November 10th, 2016
Cheap prices but needs some automation
" SPG is very decent, no billing mistakes like a previous provider however they really should have a better online control panel. I feel that this may be introduced in the future though. "
— Jeremy
October 1st, 2016
Careful with Billing and Customer Service
" Everything is good as long as there are no issues. One wrong move and they won't work with you at all no matter how good a customer you are. Then you are stuck with them for the duration of your contract. "
— Alan Reed
December 29th, 2015
HORRIBLE - NEVER AGAIN WITH SOURCE POWER & GAS
" If you go with any type of budget plan where you get equal payments through out the year - Source Power and Gas is hiddeous to say the least. They say they do a true-up after 12 months, but they lie. Their customer service told me they they do a true-up balance any time they choose. I have been with tem 2 years and both years they did a "true-up" balance due after the high usage months and the balance or up the monthly "budget" payment significantly which results in a serious overpayment by the end of the contract. I asked the customer service/credit rep what happens whith this gross overpayment - and they did not know and never did get me an answer on that. THIS COMPANY SHOULD BE SHUT DOWN - they will never make it with this type of behavior. NEVER AGAIN. "
— Betty
December 26th, 2015
Horrible biling policies - Not honest up front
" Budget plans with this company BACKFIRE on you. They do a True-Up bill due after the Higher usage months are over and when you would go into the low usage months that would even-out your budget plan, causing you to overpay them by either paying the True0up bill, or increasing the amount of your budget plan ... horrible. I have been with them 2 years and will absolutely not renew and share my experience with anyone that asks. "
— Sharron
December 24th, 2015
Totally screwed up my average billing
" Signed up the first time for a year. Renewed after that for two years.

Half way through this two year contract, they advised that they had a bad estimate of my monthly power usage when setting up my average billing plan. This resulted in my monthly bill doubling to $400+ monthly for the last year of the plan.

I was told there is no alternative other than paying a huge fee to break the contract and even if I did that, I would owe them a large sum to get caught up to where they said my average billing was in arrears.

Absolutely will not be going back with them. "
— Duane
June 1st, 2015
" I just signed up and was so impressed with the customer service and simplicity of it all I took the trouble to do something I hardly ever do... sign up to something and write a review.

The young lady that answered my call was knowledgeable, courteous, pleasant, efficient and just downright helpful! The Energy Facts Label provided clean form language and was easy to understand. I didn't feel like I needed to be a lawyer to think I understood it.

The other thing I like is that we have choice in how we get and pay our bill. No hassle.

The rates are very competitive and the reviews are favorable.... here is hoping that my satisfaction continues. If it does I will recommend them.

I have been a StarTex customer for years and they tried to snow me with a bunch of double speak to convince me their rates are actually competitive while in truth they are in the upper quartile of quoted EFL rate. "
— George Gest
May 22nd, 2015
" I switched from Gexa because once they have you as a customer their rates get higher and higher. Seems to be no loyalty towards its long term customers. The customer service assisting me to change to Source Power & Gas was excellent. Would highly recommend, "
— Dana Zeringue
October 29th, 2014
" I had a 2 year contract. I did not need service. I had autopay and it worked well. Now it is time to renew and several companies have lower prices, but they also have various bill and service complaints. I will probably sat with Source. "
— alan winters
May 17th, 2014
Source Power and Gas:Needs to Learn Customer Service
" I switched to Source in April 2013. I was thrilled at the lower rate. Everything was fine until I got my first bill, which was due more than a week earlier than what I thought I had set up. I'm disabled. I do not receive my income until the 5th of the month. When I called them about it, they said they only give a 14 day time period to pay the bill. They never said that to me when I was signing up and discussing that I needed my billing due date to be the 5th of each month. It took a lot of haggling to get my original agreement implemented, and then they acted like they had really done me a big favor. So, that lasted from May to August billings, and when I go to pay my bill on the 5th, I discover I have a late fee for being past due.... because they have suddenly upped my due date to the 3rd of the month, without any notice. Then suddenly after 21 years of disability under the State of Texas, the state changes disability providers, and gives all of us on disability a 14 day notice of the change, and that our checks for the month of September will not be direct deposited, and will be reduced by as much as 75% of our disability income for the month. So I call all my creditors and are able to make arrangements with all of them for a delayed payment until the next month without any late payment fees or disconnections... all except Source. I have 21 major health problems and one of them is fatal. Source to this moment has refused to grant me an extension to my next due date, Oct. 3. They are at this moment cutting my electricity off as of September 22, 2013. I am a 63 year old woman who lives alone. This act of non-humanity in extenuating circumstance beyond my control is nothing short of evil. For a brand new company, their lack of simple humanness is incredulous. I will be changing back to Reliant, my former electric company of many years come April 2014 when my contract is up. With "customer service" like this, who needs it? You'd think a new company would have much better business savvy to not only attract customers with better rates, but actually be a top notch company in customer service to retain them. Basic law of life, if they don't treat you in a compassionate manner in business, they don't need your business. They will not be getting mine back. I have candles. What little food I have will ruin. At least I'll still be able to take hot baths... my water heater is gas... and my gas company told me on the first call and explanation of my predicament, "no problem, and we'll waiver a late fee". You could learn something from this Source. Otherwise, word will get around quickly about how lousy a company you are, low rates or not. "
— RG
September 18th, 2013