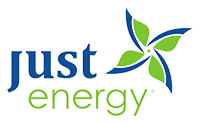 Just Energy Resources
Just Energy was founded in 1997 in Canada and has grown into a massive energy conglomerate that service more than 1.8 million customers in North America. They also have the distinction of being the largest competitive green energy retailer in North America.
Just Energy is part of a group of companies that offer natural gas in Ontario, Manitoba, Alberta, Quebec, British Columbia, New York, Illinois, Indiana, Michigan, Ohio, and California, and electricity in Ontario, Alberta, New York, Massachusetts and Texas.
Just Energy has also expressed plans for launching retail service in Pennsylvania, New Jersey, Connecticut, Maryland, D.C., Rhode Island, Georgia and Delaware.
---
Most Recent Just Energy Reviews
Best Customer Service
Really helpful customer service and affordable bill. Roughly stays between 50-70 for my 3 bd house on the Nights Free Plan

— Ana Gil from Richardson TX
New Member
I love to see my bill is no longer over $450.00. Most of all I appreciate that you monitor our Electricity and sending me update on weekly usage.

— Valentina from Waxahachie TX
Great service, better options. Earn credits for you usage
Service consistent as are plans/perks within the plan. Ive received over $200 in perks after 1 year of service

— Kirk from Houston TX
4-5 Star Reviews: 36 (13%)
Just Energy - So Far So Good
I've been very pleased with Just Energy so far. I hope this experience continues for the two years I'm with them
2-3 Star Reviews: 14 (5%)
Constantly POOR Customer Service
Sorry but extremely disappointed in your customer service. I will be posting your poor responses to social media and anywhere else I can
After many calls today, I finally got through. Your system was literally dropping me with no voice mail or messages. When I got through, your rep was very friendly and helpful, but gave me some interesting information.
NO REQUEST to process my credit balance was ever submitted by JUST NRG, after two months. How long would you have left that balance outstanding if I didnt call?
Even though you are quite eager to receive customer funds to pay for bills, apparently you are incapable of processing a refund/credit balance. Instead, JUST NRG prefers to take an excessive amount of time (6-8 WEEKS? Seriously?) to create a paper cheque and mail it out.
Are you aware that you then are paying for the paper cheque forms, and for postage? And this is supposed to be more effective HOW?
And the reason for the delay must either be due to poor or inefficient process policies or for underhanded marketing.
Either way, it does not look good to the quality of the management of JUST NRG. Obviously your shareholders come first before your customers. A good marketing person will tell you that if you upset ONE customer, they tell two others, and they tell two others, and so on.
Good luck, and thank you for your previous business.
Regards,
1-2 Star Reviews: 151 (55%)
Bait and Switch
I signed up for 1 rate ( 6.69) and an getting charged for a much higher rate (8.29). I've called Just energy twice and get the run around and double talk. My service provider tried to call them directly ( while I was on hold ) and they HUNG UP on him. I don't know what to do.
Just Energy News
No applicable blogs have been written

Just Energy FAQs
Where can I order Just Energy electricity?
---
Just Energy has electricity plans in Texas
Where can I order Just Energy natural gas?
---
Just Energy does not have any natural gas plans
What do customers think about Just Energy?
---
That depends on who you ask. There will always be someone who feels wronged by a company, no matter how good they actually are. The average Just Energy customer review is 1.9 / 5 stars. Keep in mind, consumers will go out of their way to complain far more often than they will to give praise.
Recommended Electricity Plans