Why Shop Now for Cheap PECO Electric Supplier?
Posted on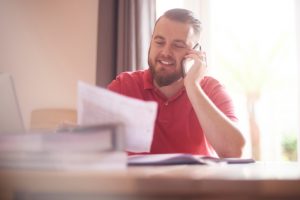 Get Cheap Electric Supplier Rates Now
Now is the perfect time to get cheap electricity rates in the PECO distribution area! Philadelphia electric supplier rates are currently low with many options for customers to choose:
Energy usage is low due to the mild spring weather
Low electricity bills due to mild spring temperatures
Cheap natural gas to fuel generators.
Energy usage is low due to the coronavirus stay-at-home orders
When you add all these factors together, it's no wonder electricity rates are so low! Whether you live in Philadelphia or the surrounding suburbs, you'll find plenty of tempting 12-month electricity rates in the PECO area. Now's a great time to explore the cheapest electricity rates for 12-month plans.
Compare Electric Supplier Prices
As you compare the low-price electric suppliers offering plans in this area, one that's sure to catch your eye is Xoom Energy. Their Xoom Energy SureLock 12 plan is priced at 6.29 cents per kWh. Plus, there's no monthly recurring charge and you don't have to pay a deposit. This means no added monthly fees or upfront costs. Xoom Energy does charge $110 as an early termination fee, so keep this in mind when signing up.
Low Cost Energy Supplier in Philly
Take a look at the Just Energy Price Protect 12 plan. Offered at the same rate as Xoom Energy, 6.29 cents per kWh, and with no monthly recurring charges, this Just Energy plan is a potential option for your next 12-month electricity plan. This plan also has an early termination fee attached to it but is $50 not $110 like the prior plan.
Cheap Electric Rates in Philadelphia
Another 12-month electricity plan that is slightly higher in price but still a viable option is the Tomorrow Energy 12 Month Fixed plan. This plan has a 6.48 cents per kWh rate with no monthly recurring charges. It's also a green energy plan, which is optimal for environmentally conscious Philadelphia area residents. This plan also comes with a $75 early termination fee if you cancel your electricity contract early. When compared with the two others, this plan may be a bit higher priced, but Tomorrow Energy has a higher customer rating than Xoom Energy and Just Energy. This fact might sway you to sign up for this electric plan regardless of the price difference.
Sign Up Now for a New Electric Supplier Plan
Now is the time to sign up for a new 12-month electricity plan. Take advantage of low electricity rates, low energy demand, and the fact that these electricity suppliers are fighting for your business! You can learn more about your electricity options, and view electricity plans with different term lengths, by visiting https://www.paenergyratings.com.