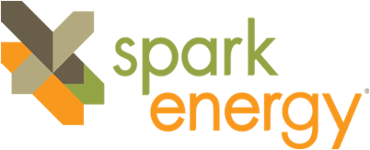 Spark Energy Resources

Founded in 1999 and licensed to sell electricity in Texas in 2002, Spark Energy is now a national retail electricity and natural gas provider. They now provider electricity and/or natural gas services in the following states: Arizona, California, Colorado, Connecticut, Florida, Illinois, Indiana, Maryland, Massachusetts, Michigan, Nevada, New Mexico, New York, Ohio, Pennsylvania and Texas.
---
4-5 Star Reviews: 38 (25%)
Spark Energy Review
Best Electric company I have ever had any
3-4 Star Reviews: 17 (11%)
Electric supplier
I went on line to find another delivery company for my electricity. Sparks was the cheapest so I enrolled for 6 months. Its ridiculous that my electrical use is cheaper than my delivery charge
2-3 Star Reviews: 17 (11%)
Problems Galore from the Beginning
We've been with Spark from the beginning and we have had numerous problems. For the first few years it was always administrative related...wrong address, wrong billing amount, etc. Now our problem is our contract expired the end of December and we did not renew on time. So they took our rate from 6.5cents to 16.9cents. When I called to renew for 24 months and complain about the bill, they refused to make a reasonable adjustment. They offered a $75 credit on a $565 bill. We cancelled our service.
1-2 Star Reviews: 65 (43%)
Do Not Switch to Spark Electric or their subsidiary Verde Energy.
Verde Energy, a subsidiary of Spark Electric, has questionable business practices. The marketing company used by Verde (Spark) allows their associates to tell people they are representing PECO. When confronted with the truth the marketers become rude and abusive. I have asked multiple times for them to put me on the Do Not Call list but they continue to call. If I block the phone number, they call from different numbers. I only learned that the company that was calling saying it was PECO was actually Verde Energy when I received a letter from PECO stating that Verde Energy was now our new energy supplier. Do not allow this company to become your energy supplier, just hang-up. Too bad you can't give zero stars.
Spark Energy News
No applicable blogs have been written

Spark Energy FAQs
What is the cheapest plan that Spark Energy has?
---
The cheapest plan Spark Energy has is Spark Green Secure 12, with rates starting at 7.69¢. This is a 12 month plan. You can find details for that plan here.
Where can I order Spark Energy natural gas?
---
Spark Energy does not have any natural gas plans
What do customers think about Spark Energy?
---
That depends on who you ask. There will always be someone who feels wronged by a company, no matter how good they actually are. The average Spark Energy customer review is 2.5 / 5 stars. Keep in mind, consumers will go out of their way to complain far more often than they will to give praise.