Cheapest 12 Month Harrisburg Electric Plans
Posted on
Cheapest Harrisburg Electric Plans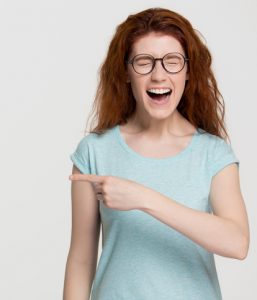 Whether lighting a tea kettle in your Dublin, Ireland, home or powering your lights in Harrisburg, Pennsylvania, chances are good you want to save money on electricity. After many A Week in Winter this past year, it's easy to get charged up over high energy prices, wherever you live. When you return to Harrisburg from holiday in a quaint Irish village where you shopped at the fine dress shop and sipped pints at the local pub with a Circle of Friends, you may be ready to shop for a new electricity plan. Perhaps you can even save money and sign up for one of the cheapest 12 month Harrisburg electric plans!
Cheapest 12 Month Harrisburg Electric
For a 12-month Harrisburg plan that will help you save money for some sweet treats at the local sweetshop, consider the Frontier Utilities PA Frontier Secure Power 12 plan. This plan has a 9.99 cents per kWh rate and no early termination fee. Be advised, you will have to pay a $9.95 monthly recurring charge, so factor this price into your decision-making. It's also important to note the advertised kWh rate is for new customers only. At the end of your term, make haste and choose a new plan or else Frontier Utilities will start you in a month-to-month variable rate plan.
Electric Plan with No Monthly Recurring Charge
If the presence of a monthly recurring charge makes you want to run away to Tara Road and not think twice about electricity plans, check out the NextEra Energy NextEra Eco Saver 12 plan. The plan has a 10.40 cents per kWh rate and no monthly recurring charges. There is an early termination fee of $10 per month for each month remaining on the contract for early cancellation. At the end of your term, look for renewal notices. In addition, reply to the notices. If you don't, the company might continue your contract with a plan of their choosing.
No Early Termination Fee or Monthly Charges
If you're looking for a plan that caters you like a Scarlet Feather, Frontier Utilities Online Premier – 12 may be right for you. The rate is 10.79 cents per kWh (new customers only). In addition, there are no monthly recurring charges or early termination fee. At the end of your term, if you don't want the plan to roll into a month-to-month variable rate setup, reply to the renewal notices. In other words, simply contact the company and choose a different option. You can sign up with the same company or a new provider. The choice is yours!
Renewable Energy 12 Month Plan
If you want to help the environment when you get electricity, consider the low price Tomorrow Energy 12 Month Fixed plan. This low price plan is 11.24 cents per kWh. In addition, there are no monthly recurring charges. However, you will pay a $75 early termination fee if you cancel your contract early. Therefore, you'll want to factor this potential cost into your price considerations to get the best deal. In addition, Tomorrow Energy offsets 100% of your electric usage by purchasing wind renewable energy certificates. So, you can help the earth and get the low price plan you desire.
Save on Harrisburg Electric Plans Now
If you're ready to Light a Penny Candle to secure an electrifying 12-month electricity plan, you don't have to do so. Simply visit PA Energy Ratings via https://www.paenergyratings.com and shop for a low price Harrisburg electricity plan today!